University of Exeter spin-out company secures investment for sustainable mining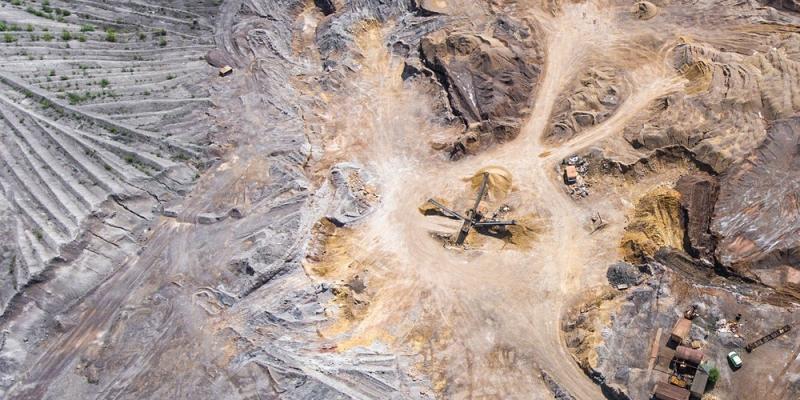 University of Exeter spin-out company and graduates of SETsquared's ICURe programme, Minviro, has received a £125k investment package from Sustainable Ventures which develop and invest in new sustainable businesses. In addition to the finance, they will also provide support and guidance through their Sustainable Accelerator Programme.
This spin-out company focused on driving environmental sustainability in the mining and raw materials sector, founded by experts from the University of Exeter, has secured this investment to help develop the business.
Minviro was founded by Dr Robert Pell, who completed his PhD at Camborne School of Mines, University of Exeter in 2019. Under the supervision of Professor Frances Wall and Dr Xiaoyu Yan, he developed methodologies and technologies to predict the environmental impact of mining projects during the early planning and development stages.
Minviro has since applied these approaches to several commercial projects around the world, supporting mining companies in quantifying and reducing their environmental impact.
The University of Exeter's research commercialisation manager, Jim Williams said "With the support provided by the  ICURe Programme, the Minviro team has taken this technology from lab to successful commercialisation at break neck speed. It's very exciting to see a new generation of mining technology emerging from the University of Exeter in Cornwall, a county that continues to export mining innovation across the globe. Minviro is an excellent example of the University of Exeter's expertise in environmental intelligence driving positive environmental and economic impact on the international stage."
Susannah Mcclintock, Investment Director at Sustainable Ventures said "Sustainable Ventures is very excited to have invested into Minviro. We are looking forward to working with Robert and the team over the next 12 months as part of our Sustainable Accelerator support programme.
We see that Minviro's proprietary assessment tool will bring real disruption to the environmental performance of the mining industry. We believe that Minviro's value proposition is relevant to all stakeholders involved in mining exploration which provides opportunities for rapid growth in this market. Minviro's life-cycle assessment tool has the potential to become a market standard and to create a step-change in the environmental performance of this sector."
Dr Pell described the funding as "a significant milestone for Minviro and an exciting opportunity to drive sustainability in the mining sector."
He added, "By providing environmental performance insight at this stage of mining projects it is possible to assess a range of project options and optimise the project to minimise impacts such as carbon emissions, water consumption, dust emissions, or land use change. We want to ensure that this approach and technology is accessible for all future mining and metal projects. This is acutely important as material use is expected to double by 2060, with metals expected to grow fastest.
Applications are now open for our next ICURe programme.
Find out more and apply
If you are an investor interested in seeing other ICURe graduate ventures pitch, join us at NextGen Invest.
Find out more and register
Mailing List sign-up
Get all the fresh insights first! Stay up-to-date with all the
latest investment news, blogs and all things SETsquared.
Sign-up
Close