University secures £4.9m of funding for new Veterinary Clinical Skills Centre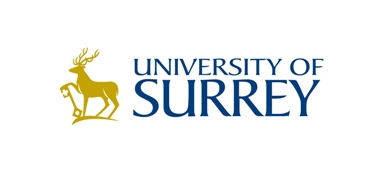 Pursuing its vision to deliver a series of projects which will expand its existing research and education strengths and promote economic growth, the University of Surrey has secured £4.9m of funding from the Higher Education Funding Council for England (HEFCE) for a new Clinical Skills Centre at its Guildford-based campus.
The state-of-the-art centre is at the heart of the University's plans to deliver a new School of Veterinary Medicine in collaboration with regional, internationally renowned veterinary research institutes, local veterinary surgeries and global partners.  The new school, which launches in 2014, aims to train the multi-disciplinary veterinary leaders of the future.
The Veterinary Clinical Skills Centre will combine live and simulation veterinary clinical skills training in a single facility.  It will also:
provide a modern, campus-based training resource for undergraduate and postgraduate students
stimulate the development of new multi-disciplinary research projects with world-leading surgeons and industry, driving economic growth in the region and the development of innovative solutions for veterinary medicine
offer lifelong learning opportunities for practising veterinary surgeons, veterinary nurses, para-professionals and clinical scientists.  
Surrey's veterinary medicine students will be exposed to innovative teaching and research methods and will have the opportunity to attain training in the most modern clinical techniques.
Professor Lisa Roberts, Dean of the Faculty of Health and Medical Sciences, comments: "We are delighted to have received this funding from HEFCE's catalyst fund scheme.  Surrey's new Veterinary Clinical Skills Centre will provide the next generation of veterinarians with an outstanding facility. Training in this environment will increase our students' confidence and competence and will provide them with the best possible preparation for real-life clinical practice."  
In the wider context, the new development will facilitate the clustering of innovative veterinary and health initiatives around the campus and Surrey Research Park with the aim of stimulating private sector investment, continued economic development and the generation of jobs.
Professor Roberto La Ragione, Associate Dean (Veterinary Strategy), says: "The centre will be developed in partnership with three local clinical veterinary partners.  It will be key to unlocking the full potential of the School of Veterinary Medicine to deliver wider public benefit, in terms of research and knowledge exchange, partnerships with commercial and public practices and laboratories, and provision of continuing professional development."
In addition, being in close proximity to the Royal Surrey County Hospital in Guildford, the centre will also offer a unique opportunity for engineers, physicists and material scientists to work in collaboration with veterinary surgeons and clinical scientists.
David Sweeney, HEFCE Director for Research and Knowledge Exchange, said: "The Veterinary Clinical Skills Centre is an exciting and impressive initiative which will have significant long-term wider benefits beyond the University of Surrey, and beyond veterinary medicine. This is the second project we have funded from the Catalyst Fund. We look forward to supporting more innovative and dynamic projects and related activity in higher education during 2013."
The new centre will be will be sited on the University's Manor Park campus.
Mailing List sign-up
Get all the fresh insights first! Stay up-to-date with all the
latest investment news, blogs and all things SETsquared.
Sign-up
Close