"As a business we got a lot of value from the IKEEP Programme"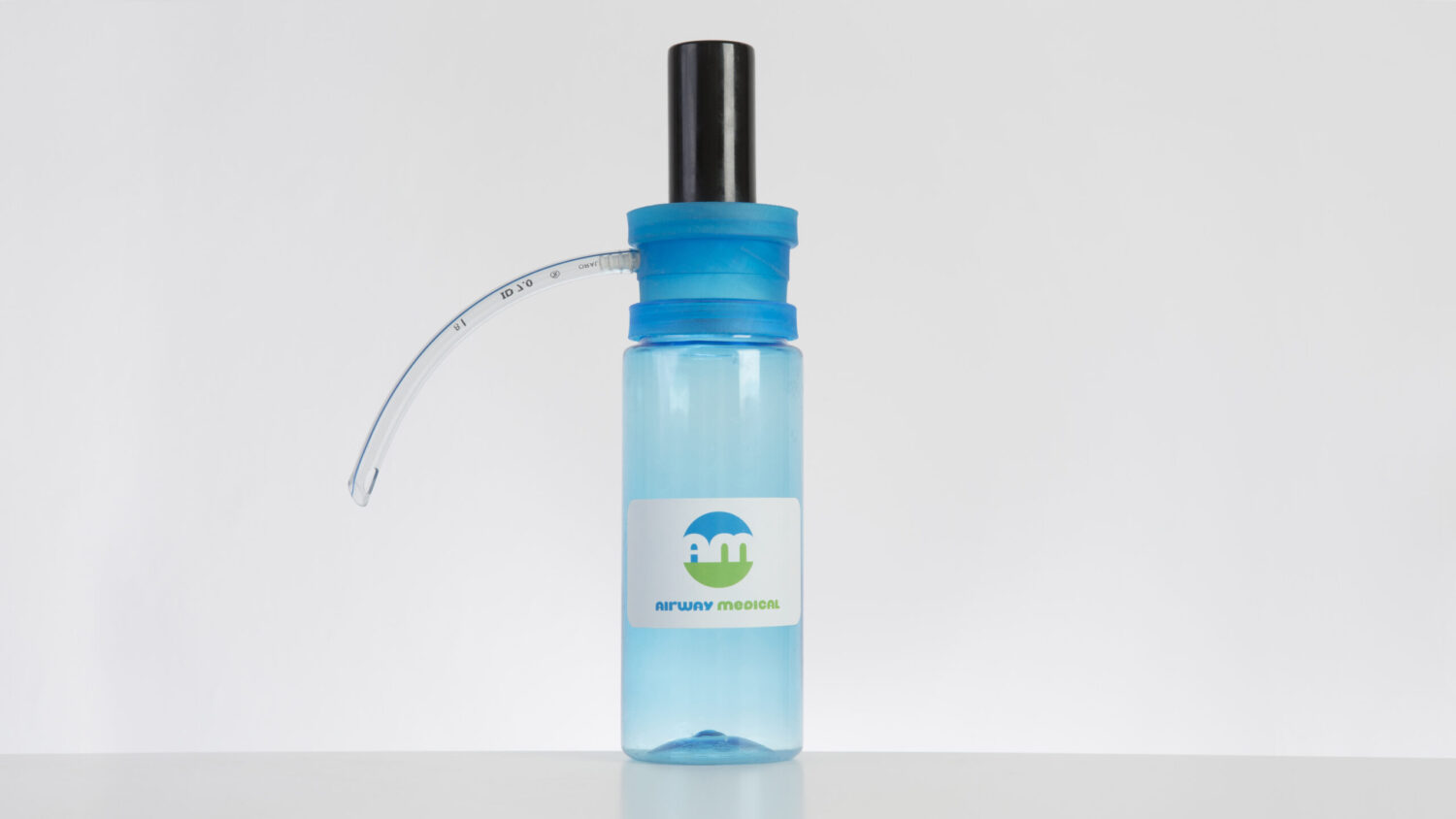 Sarah Whelan, Human Resources Director at Airway Medical, gives the low down on how the team benefitted from taking part in SETsquared's IKEEP programme and virtually opening its doors to a team of skilled students.
Airway Medical is an early-stage med-tech company developing equipment for clearing blocked airways in emergency and chronic conditions. We have previously taken part in the pilot year of the IKEEP programme, hosting students from the University of Bristol, and following on from the success of that first project we decided to sign up for a second to get assistance with a new product.
We are creating a new medical device and during its development we realised that it could potentially fit other markets besides medicine. However, we needed more time and resources to explore these other markets and so we created a project to investigate two potential new markets for our device, whilst also looking at some design differences and material science behind those other markets.
We were matched with a team of three University of Bath students from different degree levels, including PhD and Masters degrees. What was great about this second project was that we learnt something completely new because they were different students with their own unique points of view and experiences of the world.
We are collaboration junkies, we love to work with people, and having students join the team is something that we get so much value out of. We also love the personal development that comes with it as we understand it's not just about the needs of the business, but also the students. By bringing someone into the business that we can be enthusiastic about and know has received quality training, adds value to the experience and the outcomes. We also appreciate the time, effort and enthusiasm that students bring into the business.
As a business taking part in IKEEP, our main takeaway from this experience was not actually to do with our products or markets, but how we manage people. We learnt about managing our expectations of people outside of our business and how we need to look a bit deeper into the needs and support we can offer interns or graduates on industrial placements in the future. And this was really important and solid information for us to find out and consider for the future.
The team produced tangible and quantitative market research that has been incredibly useful. It has in fact guided our decision making, as we don't think that we're going to put our device into those other markets straight away. Their research showed us that entering new markets wasn't as easy as we thought it was going to be and it actually saved us quite a bit of time.
It was great to see the students grow and benefit from the experience too. At the beginning they worked independently, and what we tried to do was get them back working as a team and collaborating on their tasks, like we do with all our industrial placements. It's a real market skill to go into a business where you have to collaborate with internal or external people and we could see them progress and improve these skills as they got further into the project. As a team they began to communicate more and as discussions became more open, they started learning things from each other too.
We also saw them grow in confidence because in the beginning they were quite nervous to do their presentations in the weekly feedback sessions about what they had found. But the nervousness from the beginning wasn't there at the end and they knew that it was a safe space for them to make a mistake.
As a business I think there's a lot of value to get out of it and it's great for students to be able to go and work on a project without too much direction.
It's been great for us and we actually found out about IKEEP through a SETsquared newsletter and then I got in touch with the University of Bath to find out more and discuss our project idea.
Discover more about the benefits of IKEEP
Mailing List sign-up
Get all the fresh insights first! Stay up-to-date with all the
latest investment news, blogs and all things SETsquared.
Sign-up
Close