Boom-Time wins Innovate UK grant for dynamic adventure sports computer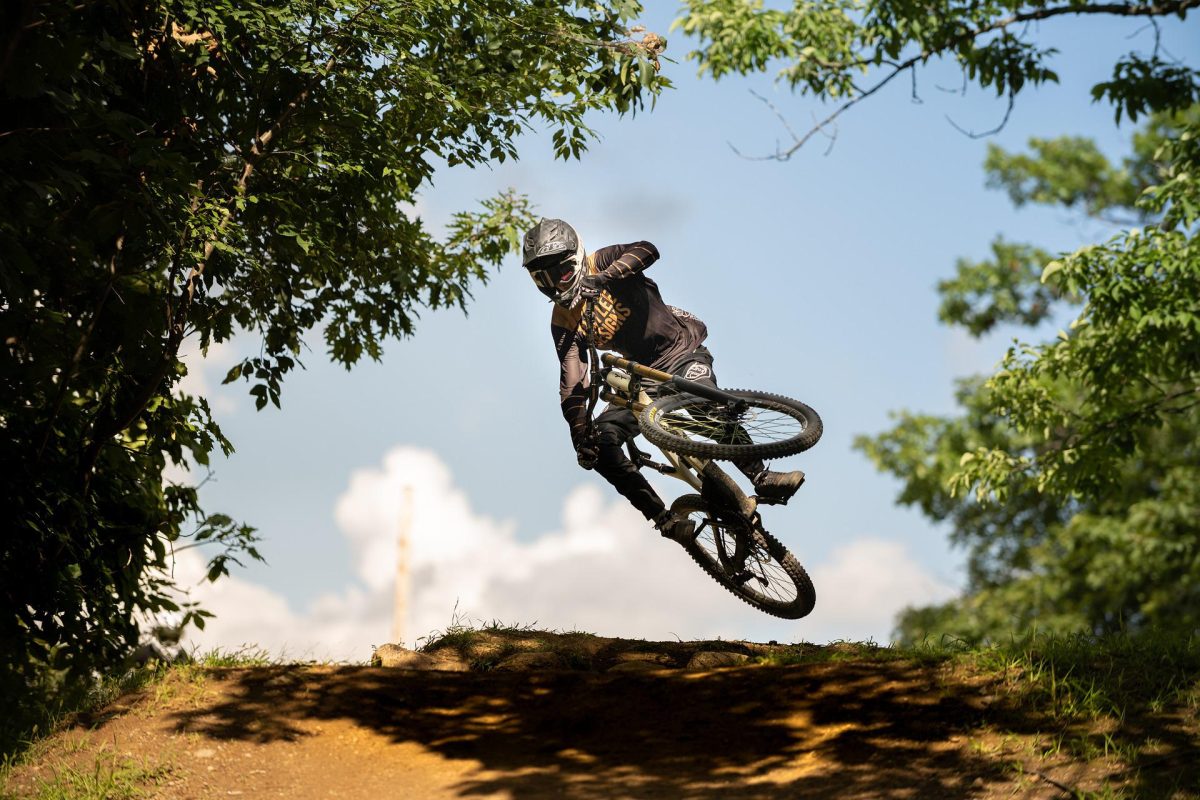 SETsquared Surrey member Boom-Time has recently won an Innovate UK grant to develop a dynamic adventure sports computer focused on measuring the height of jumps which will also integrate into a new 'live stream' competition timing system to improve the performance data available in mountain biking and other sports such as kite surfing and snowboarding.
Boom-Time is a stage one business seeking seed funding to take its already validated proof of concept, built by the University of Bristol and validated by the National Physical Laboratory, and build its first prototype mountain bike computer. To ensure success, Boom-Time collaborated with Aaron Mason, Managing Director of GrantUp – a specialised team of grant funding experts and a previous SETsquared Surrey member.
As a keen kite surfer, Boom-Time Founder and Chief Executive Officer, David Bacon has spent much time trying to measure and improve his jumping and realised that existing measurement devices had reliability and accuracy issues. He also realised that this challenge existed across most adventure sports where jumping was an integral part of the sport.
David said: "With so many of my peers complaining about poor data, I thought it was worth exploring if I could do something better, and after a couple of years of testing sensors we have found no reason to stop. The Innovate UK grant award is another validation, which has now moved the focus from kite surfing to mountain biking. Our jump measurement solution has potential to cross into several adventure sports.
"We are looking to disrupt the mountain bike computer market, as we focus on gravity influenced activities, creating a new niche currently with unmet needs. With the competition timing system, we offer something radically different to existing providers. Our medium-term goal is to transfer the technologies into other adventure sports including kite surfing and snow sports, anything that has a strong jumping component."
Boom-Time's focus on gravity-influenced mountain biking activity opens a clear niche market offering. Boom-Time has two main target customers: the competition-focused downhill, enduro and freestyle rider, and the amateur social rider that is actively jumping when riding with friends and looking for gamification and informal competition.
The new computer will provide data on jumping which is not currently available, and other standard metrics such as speed and distance. With no robust jump measurement solution available in this space, there is an unmet need for amateur riders to measure, view and compare their activity with friends. On the racing side there are plenty of computer tools all focused on physical optimisation. Boom-Time plans to match these solutions, but in racing, 'air time' is often slow time. Boom-Time will be first to market a solution that will allow racers to better understand this part of their riding. It is also investigating the creation of new sensors, including a tool to capture suspension performance in a race. Suspension set up is currently seen as a 'dark art' but has a huge impact on race times.
Boom-Time is planning to integrate its bike computer into a new 'live stream' competition timing system. Unlike existing mountain bike competition systems, Boom-Time will allow race teams, audiences and broadcasters to see live data of a racer's performance, including jump height. This will be game-changing, especially for large freestyle events they plan to target such as Red Bull Rampage.
The company is now looking to match-fund the grant and is keen to collaborate further with SETsquared mentors and Angel Investors who are looking to invest and take advantage of the tax breaks associated with the Seed Enterprise Investment Scheme (SEIS).
David comments: "The aims for Boom-Time over the next year are very simple: immediately and quickly secure private funding to allow access to the Innovate UK grant by end of September, build and validate a prototype computer, and prepare ourselves for the next round of fund raising, including further grant applications."
Mailing List sign-up
Get all the fresh insights first! Stay up-to-date with all the
latest investment news, blogs and all things SETsquared.
Sign-up
Close