Combine AI: automating the automatable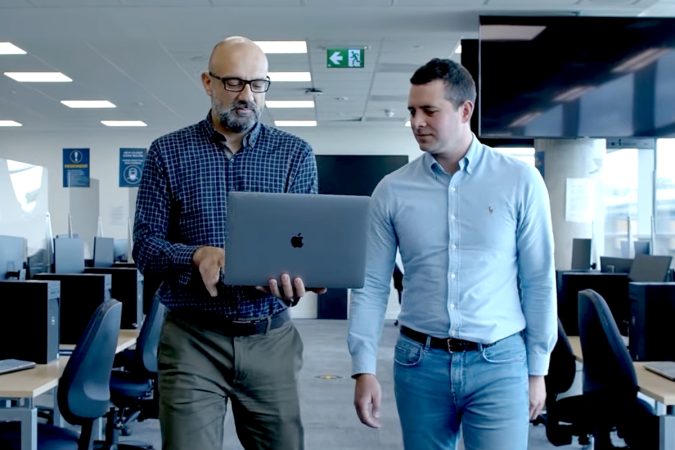 By combining innovative technology and user experience design, Combine Al, has developed two AI-powered business productivity tools – emma.ai and eric.ai – both of which automate office tasks, saving valuable time and enabling people to get more done.
emma.ai helps you take back control of your time, and better manage your schedule. It automatically calculates and adds accurate travel time when scheduling physical appointments and adds buffer time to avoid back-to-back meetings.
eric.ai automates the admin of meetings. It captures and transcribes your meeting, automatically detecting action points and providing a sharable meeting summary.

FACT FILE
Start date: 2019
Website: Visit website
Location: Guildford
Employees: 10
Business Acceleration at SETsquared Surrey, Scale-Up Programme
KEY MILESTONES
October 2019
Released emma.ai in public beta to waiting list
March 2020
Awarded Innovate UK Smart grant which enabled work to begin on eric.ai
June 2020
Awarded additional funding from Innovate UK to enhance eric.ai further and provide additional functionality for users working from home
July 2020
Joined SETsquared's Scale-Up Programme
October 2020
Won collaborative grant funding from the Innovate UK's Sustainable Innovation Fund with the University of Surrey
September 2021
eric.ai adopted by first enterprise customer
November 2021
eric.ai certified and published by Microsoft

"As a serial entrepreneur, having grown and exited several businesses, I already knew the value that SETsquared can bring having been a member multiple times in the past. I therefore didn't hesitate to work with the team again with my latest venture Combine AI."
"Through SETsquared Surrey, we've had access to mentors who have been amazing. We meet with our mentors regularly who help us navigate some of the key business challenges we face and helps us stay on track. They made us aware of SETsquared INVEST 2021, SETsquared's annual investment showcase, which we pitched at and has led to some advanced discussions with potential investors."
"We've also had a great deal of benefit from joining the Scale-Up Programme. The team supported us to successfully bid for funds from Innovate UK's Sustainable Innovation Fund alongside Dr Sotiris Moschoyannis, Computer Science, University of Surrey. We were provided with a professional bid writer to craft the proposal, which was ultimately successful. This enabled us to develop innovative schedule automation technology that automatically improves the efficiency of field-based workers."
"Both of our products are commercially available. We're gaining market traction for eric.ai and bringing onboard enterprise customers. Closing our seed investment round is a huge focus and will enable us to scale-up the sales pipeline for eric.ai. With most businesses continuing with some form of hybrid of home and office working – the potential market is huge and we want to move fast to capitalise on this."

Aaron Mason, Founder
Combine AI