Fantastec: Engaging Fan Technologies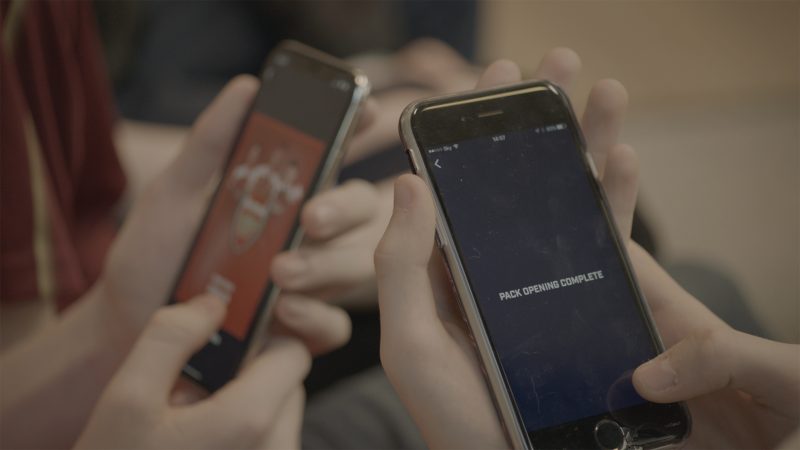 Fantastec's goal is to connect fans to their sports, team and players that form such a large part of their daily lives.
Fantastec is tech agnostic and its current portfolio of products uses a wide range of technology including; OTT VOD (Over The Top Video On Demand), virtual and augmented reality, wearable tech, AI and the Blockchain. This allows Fantastec to offer platforms and experiences which enable globally distanced fans to connect and engage more deeply with the sports they love.
 Professional sport now enjoys a truly global following. Utilising new and emerging technologies, Fantastec's portfolio of products enable richer, more rewarding fan experiences. As one example, only 0.5% of the annual English Premier League audience experience a match from a stadium seat. Yet billions of fans the world over follow the action, the characters and the stories and they are craving for more than just social engagements.
The business concept for Fantastec had been a seed planted some time ago when Founder Steve Madincea ran his own global sports marketing company. He realised fans love to engage with their teams across the social media channels, but teams in general were too focused elsewhere to understand and implement what else these new "future fans" wanted. Fantastec is the solution to that problem by filling the clear gap in the market between the sports leagues, teams and athletes and current and future technologies.


FACT FILE
Start date: July 2017
Website: Visit website
Location: London
Employees: 27
SETsquared Programme: ERDF funded 2-Day Digital Entrepreneur's Programme, leading to 12 months funded incubation at SETsquared Surrey.
Investment raised: £6m private funding
KEY MILESTONES
July 2017
Company founded. Took part in ERDF funded 2-day Digital Entrepreneur's Programme
August 2017
Moved into SETsquared Surrey incubator
September 2017
Established long-term partnership with the 5G centre at The University of Surrey
October 2017
Initial seed funding of £1.5m secured
Oct- Dec 2017
Validated business model and objectives with tech professionals around the globe, developed branding and culture code
January 2018
Blockchain partnership formed with PwC
March 2018
Acquired a leading OTT VOD company, Colony
May 2018
Field trials with Premier League football fans with Fantastec FanBand product
August 2018
Field trials with Manchester City FC fans of the Fantastec SWAP product
Sept - Dec 2018
Product and market testing with top European football clubs. Product/market fit, consumer testing and trials of all products continue.
December 2018
Took part in SETsquared's Accelerating Growth Investment Showcase
February 2019
Fantastec SWAP available to download via the Apple Store and Google Play Launching with Arsenal FC Women's and Men's teams
March 2019
Added German Bundesliga powerhouse Borussia Dortmund FC to SWAP
March 2019
Fantastec SWAP app ranked as UK's no. 1 sports download app
April 2019
Added Real Madrid FC, the world's biggest football club

"Taking part in the SETsquared Digital Entrepreneur's Programme, which led to the ERDF subsidised incubation at SETsquared Surrey, has been incredibly valuable to me personally and professionally on three fronts: firstly, the professional connections you make and build as a result of being part of SETsquared has been second-to-none. That could be anything from popping in to see the Entrepreneurs in Residence for help with a quick or complex problem, through to the access to guest speakers from AIM and many others."
"Secondly, the connections with the SETsquared universities themselves. Through the universities we have been able to access brilliant people who have helped us along the way; from placement students through to MBA students on longer-term tech assignments. They allowed us to advance our research, engineering capabilities, and global penetration strategies much faster than we would have been able to alone."
"Finally, being incubated in a SETsquared centre really helped us with the day-to-day challenges of starting up a business, including managing the administrative burden. Things like having a team in place to answer the phones, book meeting rooms and generally manage the office meant we weren't slowed down by admin issues and could focus our efforts on the business itself from the get-go."
"The future of Fantastec is looking very positive – we are diligently working on three fronts: ensuring our first product Fantastec SWAP continues to be a runaway success, test and refine our near-to-market products that we will roll out in coming months and developing our series 2 products from concept to testing and market roll-out. Working with SETsquared has been a very positive experience. They helped us to really accelerate getting our products to market, quicker, smarter and cheaper than we could have done by ourselves."

Steve Madincea, Co-Founder & Managing Partner
Fantastec