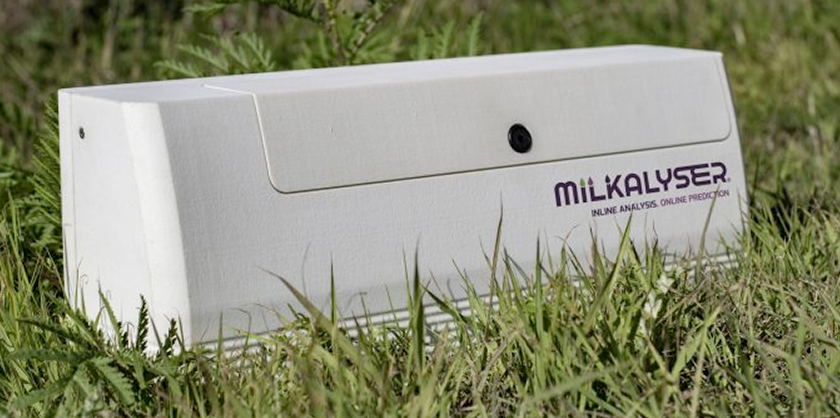 Milkalyser is an agricultural technology start-­up. Its technology provides an integrated system allowing the inline analysis of progesterone concentration in milk to understand the ovulation cycle of each cow. Milkalyser technology can predict ovulation, allowing for optimal timing of artificial insemination. A typical farm could benefit by a net value of £150 per cow because of this innovation, enhancing productivity and efficiency dramatically.

FACT FILE
Start date: 2016
Website: Visit website
Location: Exeter
Employees: 8
SETsquared programme: Business Acceleration
SETsquared support received: Pitch training, concept validation, Investment Showcase 2017
Investment raised: £1.4m, which includes £0.7m of private funding and  £0.7m public funding
KEY MILESTONES
January 2016
Business launched
June 2017
£500,000 funding received from Mercia Fund Management
December 2017
Presented at SETsquared Investment Showcase
December 2017
Company relocates to Exeter Science Park to add workshop and wet lab facilities
February 2018
Milkalyser officially launches in the UK at Dairy Tech 2018 show
March 2018
Working with 5G RuralFirst as part of the governments Digital Strategy rollout, to bring connectivity to rural communities and enable smart farming
September 2018
Beta testing programme begins.
2018 - 2019
Commercial trials taking place

"Ever since we introduced artificial insemination 50 years ago, cow fertility has been declining. We currently slaughter a lot of cows that are perfectly viable, but we just don't know if they are fertile. This technology will save hundreds of thousands of cows' lives a year, and improve farmers' margins by allowing us to monitor the hormones in milk and target the ideal time for fertilisation. 
"SETsquared is now so well regarded, there's practically a queue to join up. The opportunities provided by the partnership are invaluable. We were able to have our business concept validated by the right people and given the opportunity to explore potential funding with a large and wide-ranging group of investors via the Investment Showcase. Whilst we were there I was actually approached before I had even presented by one investor wanting exclusive access. This enabled me to get a lot of other investors interested."
"It is with thanks to the SETsquared partnership that we have discovered and built a strong rapport with our investors."
"SETsquared are really good identifying new technology companies like ours and promoting them to investors."