MOLE robotic electric vehicle charging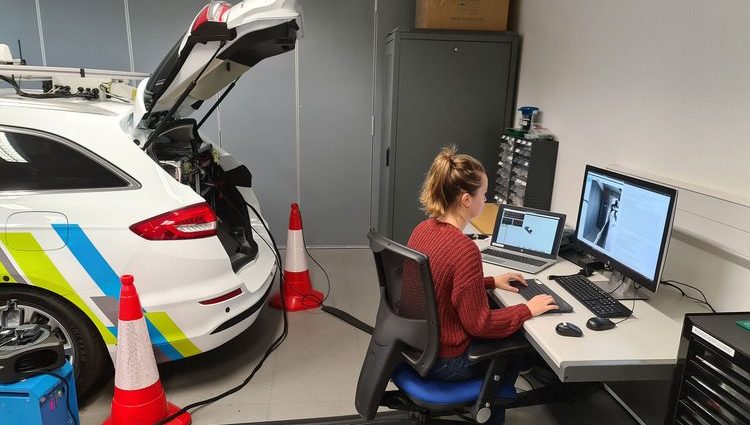 MOLE develops autonomous vehicle charging technology for applications across the transport system. Users simply park over the MOLE to connect autonomously to the charger. 
The MOLE system comprises of a ground unit which is installed in the parking bay, and a modification to make the vehicle compatible (installation of an alternate, underbody charge inlet). The autonomous device is under field trials this year with two potential customers with large commercial fleets. Transport Research Laboratories (TRL) is assessing the safety and robustness of the system which will go to market in around 6 months' time.

FACT FILE
Start date: 2018
Website: Visit website
Location: Guildford, Surrey
KEY MILESTONES
2018
Market studies for Mole system
2019
Joined SETsquared's Scale-Up Programme
2019
Feasibility studies in collaboration with University of Surrey
2020
Department for Transport funding
2020
Surrey Living Labs funding from the University of Surrey
2020
Received COVID-related small business impact grant from University of Surrey
2020
Won competitive Innovate UK SBRI funding
2020
Won EPSRC funding in collaboration with Cardiff University to jointly fund a doctoral student working on the industrial application of electric vehicle charging technologies
2021
Awarded funding by Enterprise M3 LEP
2021
Winner of Collab21 funding jointly with the Global Centre for Clean Air Research (GCARE), University of Surrey
2021
Awarded largest funding to date from Innovate UK and Office for Zero Emission Vehicles (OZEV) jointly with Transport Research Laboratories (TRL)
2022
Prototype testing commences

"The SETsquared Scale-up programme is a really helpful framework for a business with growth ambitions. It opens doors and gives access to resources, which businesses can then use to grow. It's really useful and I would highly recommend it. I've found that the more we engage with it, the more we get out of it!"
"The programme has opened doors for academic collaborations with the University of Surrey and Cardiff University. These academic collaborations have in turn helped us access funding, infrastructure and expertise, all of which have been very valuable. It has also helped raise our profile in the academic world and, by extension, within the industry and the market. SETsquared funded the provision of a bid writer and we were successful in securing Innovate UK funding as a result. The bid writer significantly increased our chances of success."
"Our first external technical validation came through our 2019 innovation voucher project, for which we collaborated with the University of Surrey's Department of Mechanical Engineering. In 2020, we were invited to run a feasibility study for the MOLE on campus, as part of the Surrey Living Labs project. In 2021, as Surrey Research Park tenants, we were eligible for and won funding to work with the University of Surrey's Global Centre for Clean Air Research (GCARE) on integrating an air quality monitoring function into our system. Once the device is ready, we're hoping to go back and create a living demonstration on campus."
"We got funding for a PhD studentship that's gone very well. They are very embedded and involved with us as a business and are proving to be a crucial team resource. We have regular reviews of the programme of work from an industrial and academic perspective.  This collaboration has been invaluable; it's a really unique opportunity. Initially I thought studentships were more appropriate for big companies and not for start–ups, but it's worked out very well for us." 
Auroskanda Vepari, Director
MOLE