Choose to Challenge: Celebrating SETsquared's female health tech trailblazers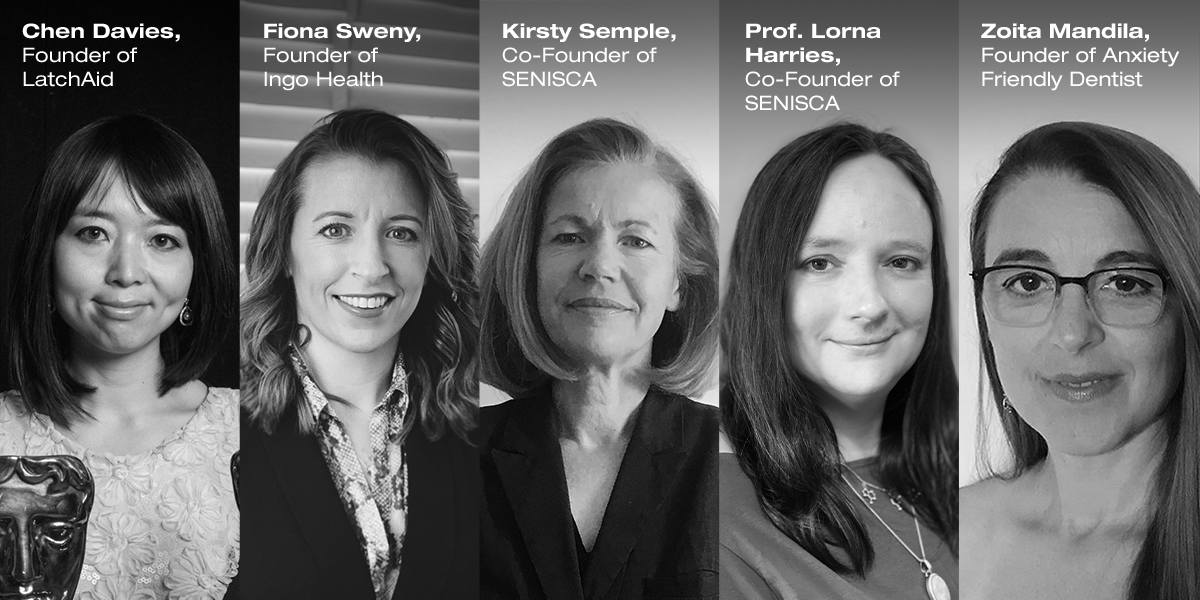 In my role as health sector lead for SETsquared's Scale-Up Programme, I'm privileged to be able to meet and work with some of the most talented female tech founders in the UK.
Across our business acceleration centres and support programmes, there are many extraordinary female founders who choose to challenge the norms and parameters we live and work in, to develop innovative tech solutions which will change our world for the better.
The COVID-19 pandemic has sharpened the focus on health and wellbeing. It triggered several years of digital transformation seemingly overnight, as the health and care sector had to rapidly adapt its practice to deliver the best outcomes for patients.
It therefore felt appropriate this year, on International Women's Day (8 March 2021), to shine the spotlight on the talented female founders from across the Partnership who are developing the cutting-edge health tech solutions which will revolutionise the type care we'll receive in the future, increase access to the best care for those that need it the most and change the narrative around important women's health issues.
World-leading cell rejuvenation technology to combat & reverse the effects of ageing
Professor Lorna Harries & Kirsty Semple, Co-Founders of SENISCA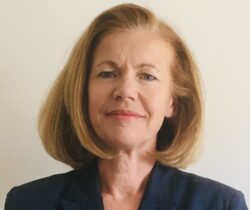 "After 25 years in boardroom level positions, I was looking for my next challenge. My academic background is in cell physiology so when I met Professor Lorna Harries, a leading expert in cell rejuvenation from the University of Exeter with a pioneering and commercially exciting technology to reverse cellular ageing, I knew I had to be involved. Alongside Professor Harries and Dr Ben Lee, we co-founded SENISCA and are now members of SETsquared's Scale-Up Programme".
"Our field which is academically and industrially known as 'oligonucleotide biologics' is a rapidly emerging area of precision medicine. Our innovative technology has two main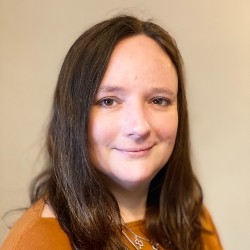 applications; to combat and reverse the aesthetic and disease-causing aspects of ageing. It has the potential to treat age-related illnesses such as Osteoarthritis and Idiopathic Pulmonary Fibrosis and our aim is to reach pre-clinical stage within 2 to 4 years. Alongside our medical indication programmes, we have already progressed plans to work with a cosmetic-sector industry leader to co-develop compounds to rejuvenate skin cells, which has huge commercial potential for the anti-ageing skincare market".
"We want to put Exeter on the biotech map and become globally recognised as leaders in this field, contributing to the economic growth of the South West".
"We are dedicated to proving that our innovative cell-rejuvenation technology, together with perseverance and passion, can come together to improve the lives of patients.  After all, age-related conditions will affect us all in some way".
 Debunking the myths around menopause & improving access to women's health services
Fiona Sweny, Founder of Ingo Health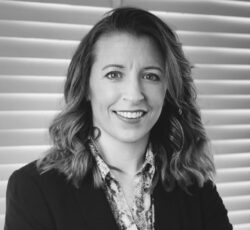 "It was whilst working as a physio in women's elite sport that I became interested in women's health. Following research, I realised there was very little support and information out there for women going through the menopause, which is interesting because at that particular life stage many women are at the peak of their careers and the busiest, they've ever been. So why the lack of information? Menopause can be debilitating with symptoms pervading every part of their lives including brain fog, lack of energy, night sweats and hot flushes".
"Following my research, the idea for a digital menopause management app – Ingo Health – planted seed and grew. It aims to help GPs provide remote monitoring and care to their patients and to enable to women to access better, more consistent information and advice. We're due to start clinical trials later this year, with a view to the app being available on a small scale in early 2022".
"My advice to other budding female entrepreneurs is to surround yourself with people who share your vision and access all the support available to you. The team at SETsquared Surrey have been absolutely amazing. From the encyclopaedic knowledge of the Entrepreneur in Residence Chris Pett to the finance, legal and marketing clinics – the sense of community has been a huge support to me on my start-up journey so far".
Supporting and empowering breast-feeding mums and their families
Chen Davies, Founder of LatchAid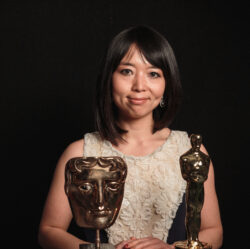 "Like so many innovations, LatchAid was borne out of my own experiences. As a first-time mum experiencing breastfeeding issues, I felt there had to be a more comprehensive way in which women could access support".
"Attending SETsquared's Health Innovation Programme (with my newborn at my side) helped me crystallise my ideas and LatchAid – an easy-to-use breastfeeding support app – started to become a reality. I built the app from the ground-up. It features 24/7 personalised support in the form of an AI virtual companion which can undertake sentiment analysis in order to monitor the level and type of support a user needs, provides a pathway to speak to a clinician if needed, contains webinar content, 3D animations and facilitates virtual support groups. It's due to launch in the app store in April and already has 600 users across 14 countries and six continents".
"I've received amazing support from SETsquared Bristol. I was honoured to secure a Breakthrough Bursary through which I've accessed their business acceleration support services. I've received four Innovate UK grants in the last year, one of which was a COVID-19 Rapid Response competition as unfortunately one of the many side effects of the pandemic has been lack of adequate breastfeeding support for new mums which will have lasting and distressing consequences. I've also partnered with three NHS Trusts – Chelsea & Westminster, Torbay & South Devon, Blackpool Teaching Hospitals and through this partnership we will explore the feasibility of using digital breastfeeding support, leveraging AI and real-life specialists, within antenatal/postnatal maternity services".
"Resilience and patience are essential traits for start-up founders. In China we have a saying about growing bamboo. When you plant it, it stays underground for seven years but then grows rapidly. Building the foundations for a successful start-up is similar. Much of the work you do in the early stages is hidden but with patience and hard work it will flourish and grow".
"Don't be afraid to try your best and fail because trying your best will always be a personal success. I've just won a Knowledge Transfer Network Women in Innovation award, I never thought this would be possible, it's renewed my confidence and I'll never hold myself back again".
Turning a trip to the dentist into a relaxing experience
Zoita Mandila, Founder of Anxiety Friendly Dentist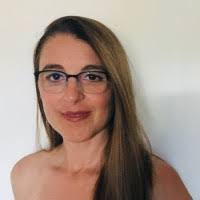 "In the UK, 50% of adults experience some level of dental anxiety, with 20% suffering from a more serious level of dental phobia. As a dentist practising for 18 years, I've seen this first-hand and how debilitating it can be. Ten years ago, I completed an Advanced Clinical Hypnosis Diploma and was able to support my patients using hypnosis techniques. But I recognized that not all dentists would undergo clinical hypnosis training and so a "ready to go" solution was needed".
"I noticed that anxious patients would say things like 'I'd prefer to be anywhere but here' which gave me the idea for Virtual Reality (VR). Using a VR headset, they could feel like they are in a different, more relaxing environment. Alongside VR I'm also developing a dental anxiety hub/app which provides lots of resources to help people deal with their anxiety – so it's a more comprehensive solution – both in the dentist's chair plus a wider treatment for the phobia".
"Extending this concept further, I'm currently working with the Royal London Hospital to develop a Virtual Reality Exposure Therapy tool which aims to desensitise patients to the dental environment. We're also exploring the use of eye tracking technology to detect and monitor patient's anxiety levels and using this as a biofeedback measure to tailor the content and support we serve up to people".
"Working with SETsquared Exeter  gives me access to a range of specialists – finance, legal, IP advice is all at hand which is so valuable. We have exceptional mentors and love being part of the entrepreneurial community. My advice to any women out there who are thinking of starting a tech business is, if you see an opportunity or solution and are passionate about it – just go for it".
Here at SETsquared we champion women in tech and encourage female founders at all stages of their business journey to access the wealth of support available across SETsquared.
Find out more about our support programmes
SETsquared Bristol is also offer an Enterprising Women Programme – a programme of business support for tech, tech-enabled and non-tech businesses.
Mailing List sign-up
Get all the fresh insights first! Stay up-to-date with all the
latest investment news, blogs and all things SETsquared.
Sign-up
Close