Day 6: Building USA sales through the channel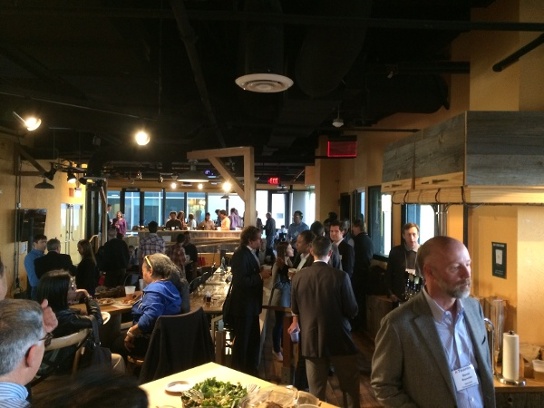 The weekend was scorching here in Boston. The locals tell me it isn't always like this, but I find that hard to believe. Anyway, back to work today for day 6 of the "Market Exploration Program" where we are getting ready for our USA launch later this year.
Our keynote speaker for today was Jeff Schiebe, who has decades of sales+marketing experience and lectures on entrepreneurship at several Universities including Babson (#1 Entrepreneurship program), Clark and Hult.
Jeff gave a high impact presentation, supported by lots of evidence from experience and research.  One thing that stood out for me was his advice on building the channel. Channel sales is often the quickest way to build sales in a new market because you can leverage the customer base and connections of the distributor. Here was some of Jeff's advice:
Don't rely totally on the channel. Distributors/resellers can be fickle.
Understand what is customary in the market.
Understand the Culture and Laws of the market.
The US is 7 countries (NE, SE, NW, etc.).
Expect what you inspect. i.e. Monitor, Manage and Modify.
Seek distributors that know the business and have sold to companies like your target market.
Start by getting existing employees to move to the market, then hire locals.
Hire slowly, fire quickly.
Ensure distributors invest enough time+money that they are going to be committed. Don't waste time on a distributor who does nothing.
Another fascinating, thought provoking day. I look forward to more tomorrow.

Mailing List sign-up
Get all the fresh insights first! Stay up-to-date with all the
latest investment news, blogs and all things SETsquared.
Sign-up
Close