Day 8: A Journey into uncertainty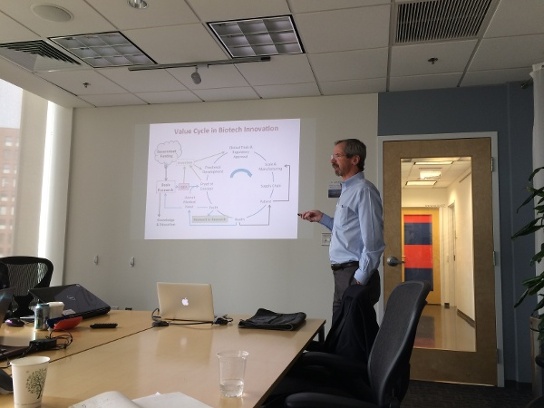 Day 8 of the "Market Exploration Program" in Boston, where we are getting ready for our USA launch later this year.
A Journey Into Uncertainty was the title of the excellent seminar by Charles Cooney, Professor at MIT and director / founder or key advisor at numerous biotech companies.
He used his hobby (mountaineering) to develop his message to great effect, drawing parallels between the risks calculated, minimised and taken in mountaineering with the risks in business.
"A journey into uncertainty is an exercise in embracing risk."
Over multiple companies, he was able to develop pure science to both benefit patients and generate successful, high growth companies. This speaks not of chance but of design, and chimes with my personal hobby-horse. When building a business, as I put it, you should aim to "get in the way of the money".  If there isn't a compelling reason for your product, then it'll always be hard to sell it – "do nothing" will often win.
To be able to build a successful business whilst benefiting humanity is awesome.
I look forward to more tomorrow.

Mailing List sign-up
Get all the fresh insights first! Stay up-to-date with all the
latest investment news, blogs and all things SETsquared.
Sign-up
Close