Demography is being disrupted. Can innovation help us meet the needs of our ageing society?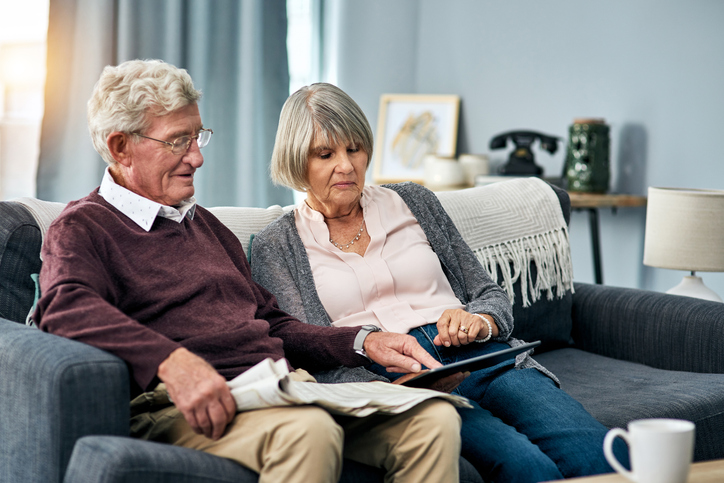 Simon Bond, SETsquared Innovation Director explores what is being done to help empower people to live independently for longer.
People in the UK and all around the world are living longer than ever before – and this is a major achievement for modern science and healthcare. But are we equipped as a society to deal with this demographic shift?
The number of people over 75 in the UK today is one in 12. By 2040, it will rise to one in 7. We're also living for longer and a third of children born now are expected to live to 100. This presents an increase in the total amount of mental and physical ill health and disability that our health and social care systems need to deal with. But it does not stop there, our changing population is not just challenging healthcare. It is also set to impact the UK's economic and social fabric with more older people seeking and needing to work and engage with society for longer.
Demography is being disrupted and as with all disruptions, there are opportunities for innovation. As part of the UK's Industrial Strategy, some £100m is being invested by the Government in grants to ambitious scale-up businesses to develop new innovative products and services that will empower people to remain independent, active and healthy for longer.
As part of this, SETsquared has launched its own campaign to support the R&D plans of businesses who are set to make a real impact on the healthy ageing agenda and could benefit from some expert assistance to access the Government's £100m fund.
We therefore invite academics (from the universities of Bath, Bristol, Cardiff, Exeter, Southampton and Surrey), companies and consortia, including companies and academics, to apply for funding of up to £35k per project to help develop collaborative R&D proposals for these calls. All applications must seek include or be led by at least one of our academic partners.
Mailing List sign-up
Get all the fresh insights first! Stay up-to-date with all the
latest investment news, blogs and all things SETsquared.
Sign-up
Close