Ecomar win grant to develop clean marine mobility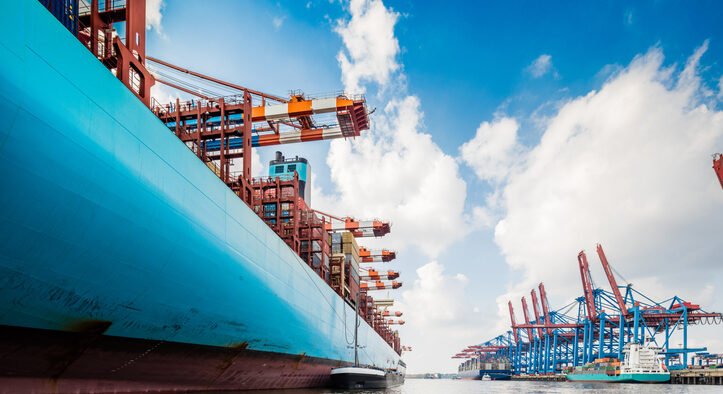 With support from the Scale-Up Programme, Ecomar Propulsion has successfully bid for a Sustainable Innovation Fund grant for clean marine mobility.
Working alongside the University of Exeter's Centre for Future Mobility (CFCM), the grant will fund a technical feasibility study for the rapid electrification of marine power systems for commercial marine vessels.
Many vessels work close to shore each day: ferrying passenger to and fro, carrying cargo, servicing wind turbines, or responding to emergencies. Regulation will come into effect in coming years to make our ports and seas cleaner. At some point in the future, fossil fuel-powered vessels will not be allowed to operate in many ports and on waterways near urban centres. Therefore, the marine industry needs a solution for rapid, cost-effective and efficient switch over to electric propulsion, which promotes a de-carbonised, cleaner and ecologically secure environment.
This project will design a UK-manufactured clean propulsion system, capable of hybrid function with hydrogen and pure electric fuels for large vessels.
Success brings prospects of new high value, green economy jobs and technical skills fit for the new century that are designed to grow the future economy and enable a sustainable and profitable industrial base.
The Scale-Up team supported Ecomar Propulsion by providing professional bid writing support to help put forward the best possible case for funding which has ultimately been successful. Following this success, the Scale-Up Programme is also supporting the company to make another grant application to the EUREKA Global Stars Singapore competition.
Eugene Bari MD Ecomar says: "We have set a target of reducing CO2 emissions by one million kg in the next ten years and this award helps us to achieve that ambition. The climate emergency is the most pressing issue facing our world and future generations. There is an urgent need to reduce the massive, unseen pollution from ships. By investing in clean technology and by working with Innovate UK and the CFCM we aim to provide answers to some of industries most compelling problems."
The CFCM will help Ecomar Propulsion to design and optimise a commercially-viable electric and hybrid powertrains for marine applications. CFCM has a wealth of experience in this field, being one of the partners which is working on the electrification of the UK's first zero-emission passenger ferry with Plymouth Boat Trips.
Professor Chris Smith from the CFCM said, "This project fits perfectly with our plans for the future of zero-emission vehicles and vessels, alongside our other projects. It leverages our expertise gained from many cross-sector projects on clean mobility."
Can the Scale-Up Programme support your business to bid for R&D funding?
Find out which funding opportunities we're currently supporting under the theme of Next Generation Transport
Mailing List sign-up
Get all the fresh insights first! Stay up-to-date with all the
latest investment news, blogs and all things SETsquared.
Sign-up
Close