From femtech to fashion tech – meet the latest crop of SETsquared backed start-ups that will pitch at INVEST 2021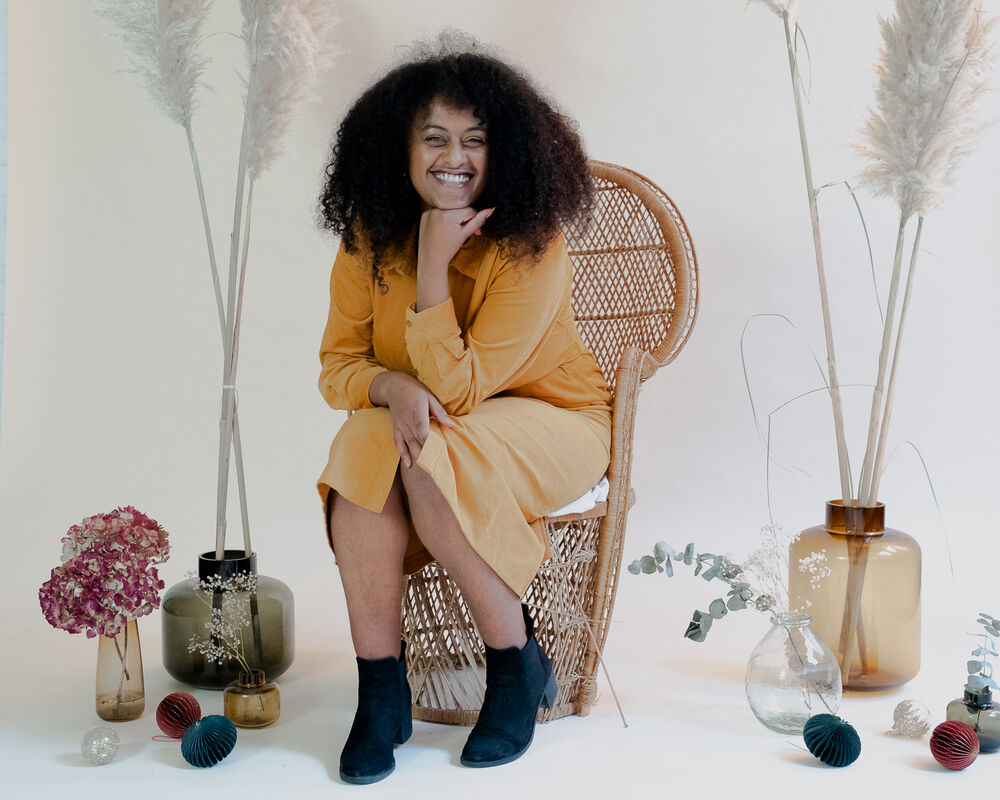 Kalkidan Legesse, Chief Executive Officer of Shwap. Image courtesy of Shwap.
SETsquared Investment Manager, Rosie Bennett, gives us her insight into SETsquared's flagship investment showcase, as well as highlighting a selection of the exciting start-ups which will be pitching this year.
2021 has been an exciting year for technology growth, following the COVID crisis we are in a period of recovery and renewal, and the UK tech pioneers that SETsquared supports are leading the reinvention on how we work, live, and interact.
This is reflected in yet another impressive line-up of companies taking part in our annual investment showcase, SETsquared Invest 2021, on 1 December. Not unsurprisingly, it features some very strong health tech start-ups in response to the healthcare challenges presented by COVID and sustainability led ventures responding to the climate emergency, which the recent COP26 shone a global spotlight on. There are others too which are responding to very current problems – the shortage of HGV drivers for example, as well as tools to help us work more effectively remotely.
At SETsquared we know that it takes an ecosystem to grow a start-up; over the pandemic our investment network has grown and evolved; we've seen the emergence of more sector led investing; more diversity in investing and an appetite, particularly from the Angel community to take an increased technology risk, something we have been able to help foster via our Investment Accelerator partnership with Innovate UK and UKBAA.
If you look at the trends across UK, the stats tell us that investment in seed stage companies is decreasing as a proportion of overall tech VC investment and it's certainly a challenge. However, despite this trend we are pleased to say that this has not been our experience over the past year; SETsquared member companies raised a combined total of £616m in 2020.
This showcase is, as ever, the jewel in SETsquared's crown – attracting hundreds of investors, seasoned entrepreneurs, and VCs to see this year's 'best-in-class' companies from across the partnership.
To give a sneak preview here's a little more about some of the fantastic companies who will be pitching for investment this year.

CanSense is developing an accurate, rapid, non-invasive, blood test for the early detection of bowel cancer.
Bowel cancer is the second biggest cancer killer in the UK and the fourth most common cause of deaths globally, despite being treatable and curable if diagnosed at an early stage. CanSense aims to significantly reduce cancer mortality by detecting cancers early when they are treatable and curable.
Focussing on patient wellbeing, CanSense's test will utilise artificial intelligence-based modelling (AI) to identify patients requiring urgent, priority treatment. It will also reduce patient stress and the burden to healthcare providers by minimising the number of unnecessary colonoscopies, potentially saving an estimated £300 million per annum for the NHS alone.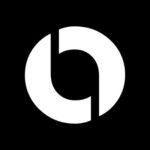 The goal at the heart of Combine AI is to improve workplace productivity by "automating the automatable" through its artificial intelligence-powered products.
Its current products include Emma.ai and Eric.ai. Emma.ai is a virtual assistant that helps you save yourself hours and protect your time. It easily schedules virtual and in-person meetings directly into your calendar, with buffer time or travel time added automatically. Eric.ai is a meeting assistant built to supercharge video conference calls. From writing meeting summaries to updating project management tools with next step tasks, Eric.ai does this all.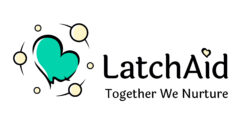 LatchAid is a femtech start-up using innovative technology to revolutionise breastfeeding and early parenting support. Its revolutionary app delivers maternal support fit for the 21st century, providing a smart, on-hand, interactive way to learn vital and practical breastfeeding skills. And with the pandemic continuing to disrupt the predominantly face-to-face support model in place, its app is more necessary than ever.
LatchAid supports breastfeeding mums and their families through interactive 3D technology, artificial intelligence, virtual peer support groups and live healthcare specialists to combat, amongst other things, problems experienced with the latching technique. The app prides itself on being inherently accessible and democratic, empowering women everywhere, regardless of their economic or environmental circumstances.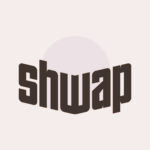 Shwap enables brands of all sizes to launch their resale, repair and recycling marketplaces to grow their profit and lower their environmental impact.
With sustainability at its heart, Shwap's mission is to tackle the amount of clothing waste produced by the fashion industry, make sustainable fashion more affordable to more people and help users generate extra income by selling their clothes.
On average people wear 30% of their wardrobes, but by leveraging peer to peer resale, Shwap's online platform can enable an item of clothing to pass through infinite wardrobes – what Vogue business are calling 'The Next Generation of Resale'.

TeloNostiX is an in vitro diagnostics company providing high-resolution telomere length analysis. Its technology is being used by the pharmaceutical industry and the NHS, for clinical and research applications, such as the role of telomere length in determining the 'fitness' and 'stamina' of cell-based therapies directed against cancer cells, telomere related disorders as well as the impact of COVID-19.
TeloNostiX is now developing health and wellbeing market opportunities. The UK health and fitness industry was valued at £4.5 billion in 2019. With 7,200 fitness/health clubs in the UK alone, comprising 10 million members, this is a very attractive market opportunity to explore. TeloNostiX has developed a direct to consumer kit that tests for biological age from a simple blood sample. The results of knowing one's biological age vs chronological age will facilitate the adoption of healthier lifestyle changes to help individuals achieve greater longevity.
If you're an investor looking for high-quality deal-flow and curated new investment prospects like these, then register now to secure your place at SETsquared Invest 2021. The free, annual showcase takes place online from 9-11am on Wednesday 1 December.
See the full line-up and register your place
Mailing List sign-up
Get all the fresh insights first! Stay up-to-date with all the
latest investment news, blogs and all things SETsquared.
Sign-up
Close