Fueling Innovation: how SETsquared is opening the door to Open Innovation success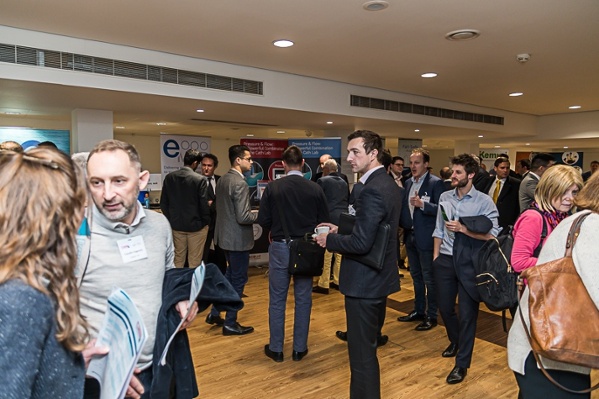 High quality tech start-ups attract large audiences of investors and corporates at SETsquared Showcase events
Large corporate organisations are embracing new ways of doing business. By adopting a model of open innovation, they are increasingly looking beyond their own four walls to bring in ideas more quickly and frequently. In many cases, they will partner with a range of players including university research groups and technology start-ups, across the global ecosystem to jointly develop new platforms and applications, enhance core offering or expand into new markets.
For a number of years, SETsquared has been running a successful Open Innovation Programme. Aiming to take the pain out of discovering innovative technology developments for large corporates, the programme has already seen wide ranging success and open global channels to customers for our start-up members. We've introduced over 100 innovation opportunities to our corporate partners across many sectors including life sciences, healthcare, digital, aerospace and defence, fin tech and semi-conductors, right across the globe reaching as far as China, Japan and North America.
Find out more and register for SETsquared's Open Innovation Showcase on 25th May
But even the largest global businesses are constrained in the resource they can expend on innovation search. The key challenge is being able to sort the wheat from the chaff – to quickly and cost efficiently identify the technology solutions that align with their ambitions for growth and profitability.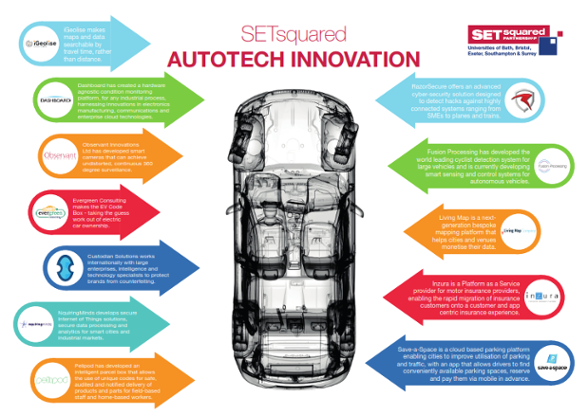 SETsquared start-up capabilities in automotive sector from a previous Open Innovation event
This is why the likes of Huawei, Barclays, Sony and Schlumberger have approached SETsquared as a trusted incubator to help them identify quickly and cost efficiently, potential innovation partners.
At any one time, we will be supporting 250 high-tech, high-growth companies. This offers corporates seeking new innovation an absolute treasure trove of opportunities.
Here are a couple of examples of successful Open Innovation partnerships facilitated by SETsquared. 
Green Running & Centrica.
Centrica invested in Green Running in order to trial their AI powered energy consumption monitoring products. They essentially funded a research and development trial, to co-develop the products.
Barclays and RipJar
Barclays undertook a product trial of RipJar's data intelligence products.

Our upcoming Open Innovation Showcase event on 25th May at KPMG, Canary Wharf, London is the perfect opportunity for corporate technology and innovation scouts and corporate to meet with a wide range of technology companies. You'll be joining other leading corporates, who have already signed up for the event including EDF Energy, GE, Johnson Matthey, Direct Line Group, Schlumberger, Intesa Sanpaolo, Williams Advanced Engineering, Nokia and BP.
We've selected 17 of our most exciting high-tech ventures to ensure that delegates get the best quality opportunities on the day.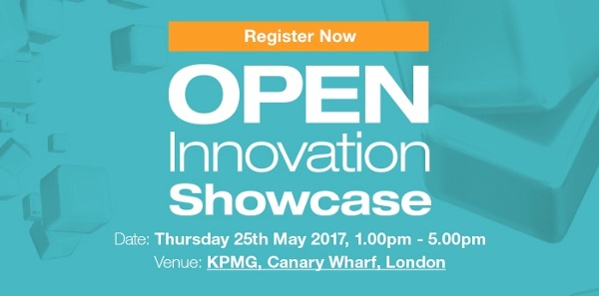 Mailing List sign-up
Get all the fresh insights first! Stay up-to-date with all the
latest investment news, blogs and all things SETsquared.
Sign-up
Close