Graduate businesses set to take the spotlight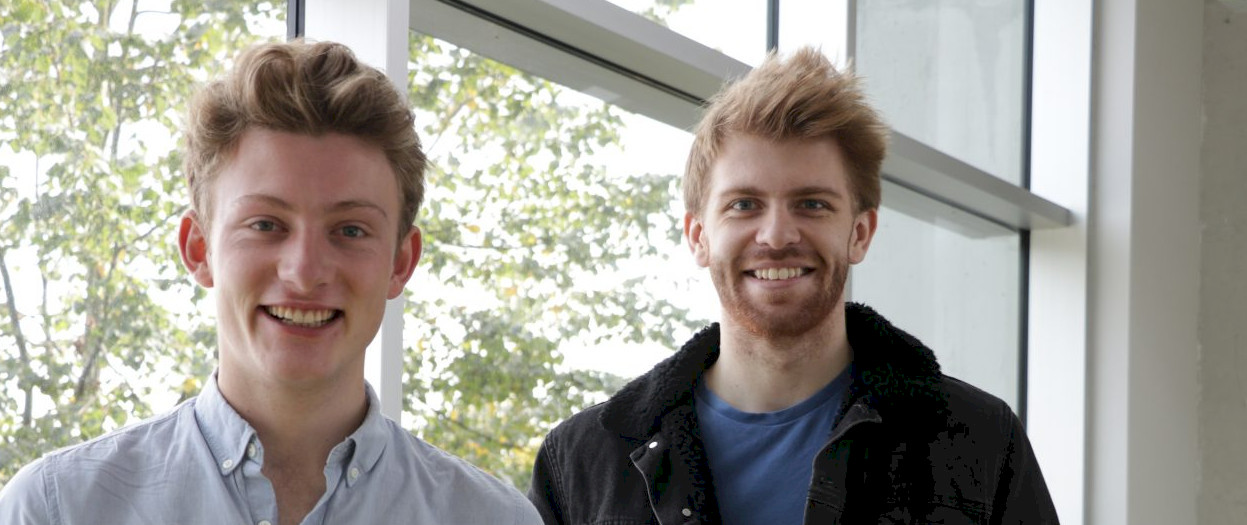 Graduate entrepreneurs Max Beech (L) and Tom Phipps (R) of Intro are set to take part
Innovative businesses founded by recent graduates of the SETsquared universities are being given the opportunity to pitch for the investment, mentoring and expertise needed to take their ventures to the next level, at a Graduate Acceleration Showcase on 26th June in London.
Thirty-six companies have applied to take part in the event and will now go through a rigorous selection process which includes an online pitch to a panel of experts as well as regional pitch practice events. The final line up of twenty successful companies will be revealed in May.
The diverse list of applications includes:
software to support clinicians in designing better prosthetic sockets to increase the quality of life for people with amputation
an insect breeding company creating high-performance insect breeds for the 'insects as protein' sector
a digital white cane for visually impaired people
an EdTech company that gamifies language learning with intelligent AI
an intelligent platform designed for agriculture – works 24/7 to help farmers get a better view of the field's condition for a better yield.
See the full list of companies
Siobain Hone, SETsquared Student Enterprise Chair says: "There's a wealth of talented graduate entrepreneurs from each of our five university partners, who are developing really exciting businesses, all at different stages of growth. So, we felt there was a real need to provide them with a high-profile platform where they can tap into the wealth of expertise, knowledge, skills and funding available in SETsquared's eco-system of investors, mentors and Government funders. We recognised that it's not always investment that these early-stage ventures need, contacts, experience, training and advice can also be critical to helping these fledgling ventures advance."
If you have experience, expertise, investment funds or training and development opportunities which could help these companies become the next big thing, then we would love to welcome you to this event.
Find out more and register your attendance
Mailing List sign-up
Get all the fresh insights first! Stay up-to-date with all the
latest investment news, blogs and all things SETsquared.
Sign-up
Close