Health optimisation science led app benefits from investment boost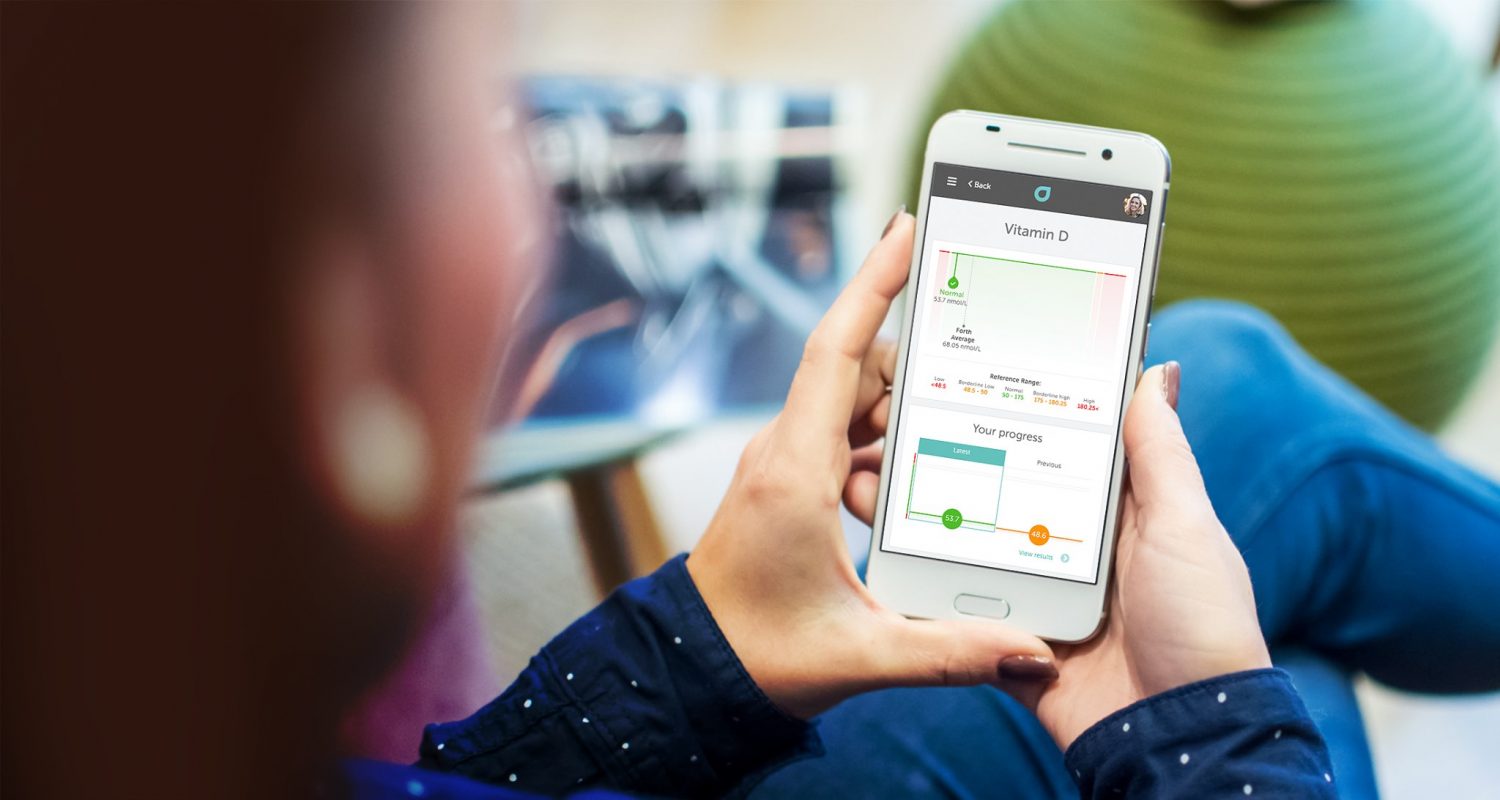 SETsquared Bristol members Forth has recently secured £250k equity investment from the Development Bank of Wales. The investment boost will allow Forth to expand into European markets.
Founded in 2016 Forth offers a health optimisation service which sees the results from home finger prick tests analysed to create personal biomarker profiles. The scientific blood testing is undertaken at accredited labs then uploaded to their customer's personalised results dashboard accessible through the web portal or the Forth app.
Working with medical doctors and a team of biochemists Forth have been able to identify the most relevant and accurate biomarkers for home blood testing. This includes diet, fitness and hormone wealth. The test allows users to check for thyroid issues, testosterone and cholesterol levels, along with female fertility and menopause.
The company recently developed the first sports-specific bio tracker in the world devised to optimise power, endurance and strength. The tracker is aimed at supporting the performance of endurance athletes. Designed for both professional and amateur athletes the kits offer personalised biomarkers that will help them managed their training plan and diet to improve their performance.
Founder and CEO of Forth, Sarah Bolt, said: "Our results dashboard is intuitive and easy to understand so that we can empower the consumer to understand more about their own health. With the support of Craig Gulliford and the Development Bank of Wales, we are now well-placed to further develop our offering with plans to export to Europe later this year. This is a new market so it took confidence on their part to believe in our product and support us with our mission to help the new digital health consumer to be the best they can be."
Dr. Richard Thompson, Senior Investment Executive with the Development Bank of Wales said: "Forth has made exciting progress since Sarah and her team relocated their headquarters to Wales. They have great products backed by scientific expertise. Sarah's passion to improve people health is impressive and we're pleased she is part of our growing portfolio of businesses founded by entrepreneurial women."
Craig Gulliford, CEO of CREO Medical said: "I like Sarah who demonstrated a determination and "closing" mentality in the nicest possible way and through her, I can easily understand the potential consolidation in the wellbeing marketplace.
Craig continues: "The new digital health consumer has already showed us they are more than happy to spend on anything that gives them a sense of empowered control of their health – this is another step towards that which is inevitable and yet to be exploited. Add to this the discerning aspiring middle aged athletes who are the early adopters to lead the way and it could be a compelling proposition".
Mailing List sign-up
Get all the fresh insights first! Stay up-to-date with all the
latest investment news, blogs and all things SETsquared.
Sign-up
Close