In-person events are back! SETsquared's Innovation Workshop comes to Salisbury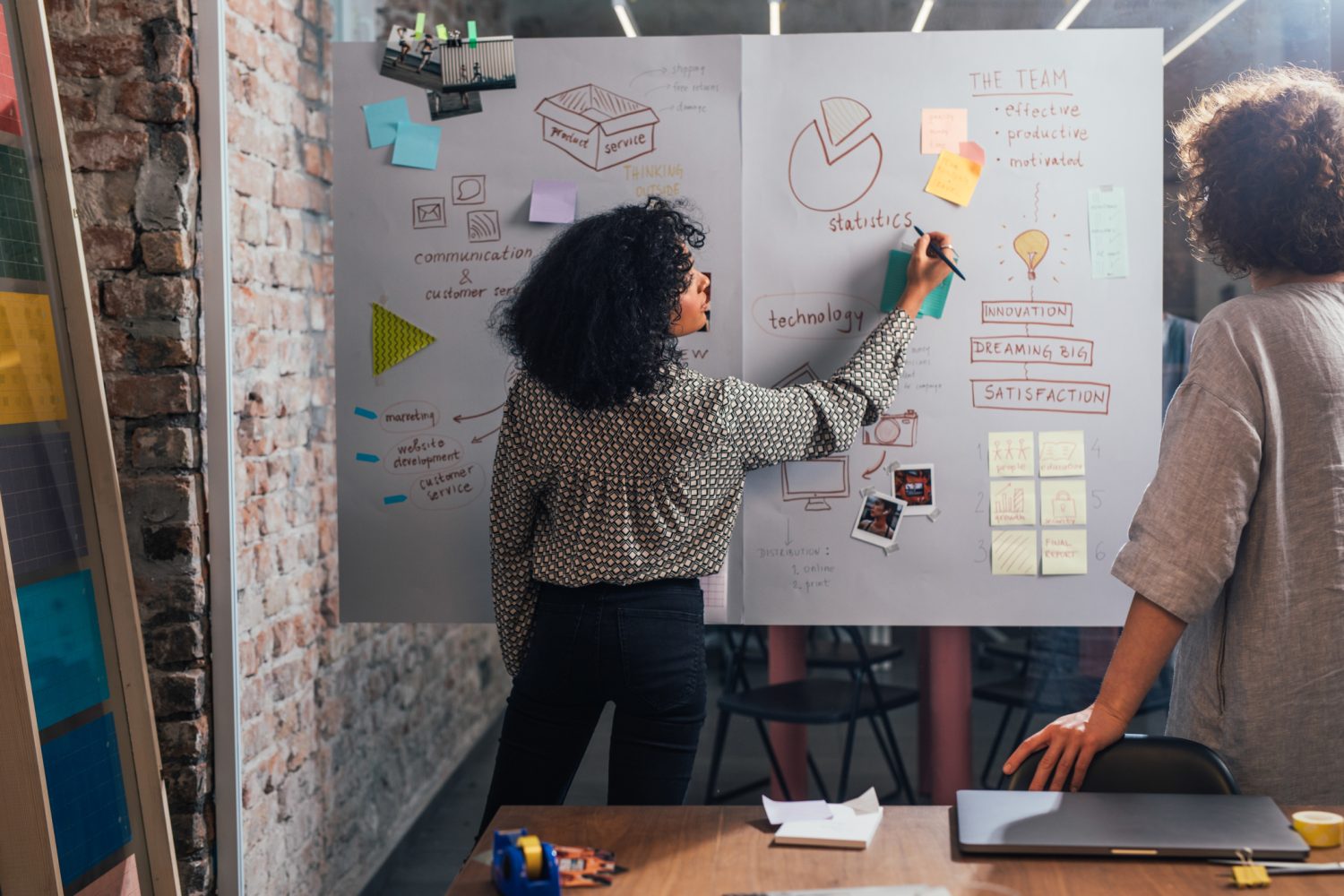 Having been delivered entirely online since its launch during the pandemic, SETsquared's Innovation Workouts, are back in person and the next stop is Salisbury.
Available fully-funded to founders in Swindon and Wiltshire, the Innovation Workouts are fast-paced and dynamic and aim to help identify new areas for growth and innovation, whilst tailoring plans to each unique business.
A clear strategy is integral to success – it defines a pathway to progression, cutting through the undergrowth to reveal what lies at the heart of business operations. It allows for the scouting of new customers whilst simultaneously maintaining positive relationships with existing ones. But this can easily be overlooked by businesses in their day-to-day operation. The Innovation Workout accelerates this process, analysing all aspects of the business and putting in motion a concise and actionable plan to enhance future growth.
Delivered by a panel of expert mentors at SETsquared – the Global Number 1 Business Incubator – the Salisbury Innovation Workout on the 7 and 8 September 2022 at the Old Fire Station – is an invaluable resource for local businesses. It offers founders the opportunity to work with expert mentors to rework and explore their business plans and consider various financial models, revenue streams, and potential new avenues for product or service development. Suited for small teams of 2-3 people from the same company, it is a unique opportunity to critique and improve current business models.
The Innovation Workout is tailored to established businesses in any sector in the Wiltshire area. Over 80 businesses have taken part so far, spanning a diverse range of sectors, from innovative digital businesses creating software and apps, to food and drink producers looking to improve their processes and business models.
After the workshop, eligible businesses may be invited to join the high-profile SETsquared Scale-Up Programme, gaining access to exclusive events, expertise and dedicated support to raise public and private investment.
Alan Roan, Managing Director and Co-Founder of Salisbury-based Cervus Defence said: "The Innovation Workout allowed us to test not just our annual business plan, but also our long-term business plan, and it was really helpful to have someone external testing it.
It also gave us the opportunity to communicate our ideas with some incredibly punchy, external assessors, who would feedback constructive criticism but also advice. For me, getting advice from these experienced people who've done it before was gold dust and I could have paid a fortune for that if the Innovation Workout hadn't come along."
The workout uses the Business Model Canvas as a strategic tool, enabling companies to undertake useful analyses of their day-to-day business practices. With this, they can map out improvements, solve problems, and explore opportunities to scale up or uncover new areas for growth and development. It helps founders to inject innovation and creativity into all aspects of the business, breathing new life into local commerce.
Andrea Kelly, Programme Manager at SETsquared said of the Innovation Workout, "I am so excited to be able to deliver an Innovation Workout face-to-face for the first time since the pandemic and since the programme launched. Meeting people in person enables greater interaction between founders and mentors, increased participation, and a better opportunity for networking between businesses and like-minded professionals. While our digital workouts have been a successful and necessary way to provide our services and stay connected during the last few years, I am delighted to be going to Salisbury to meet with businesses in-person."
Find out more about the programme and register to attend the upcoming Innovation Workout on the 7 and 8 September 2022 at The Old Fire Station, Salisbury plus further dates in 2022.
Mailing List sign-up
Get all the fresh insights first! Stay up-to-date with all the
latest investment news, blogs and all things SETsquared.
Sign-up
Close