Innovation matters. Here's how to unlock it in your business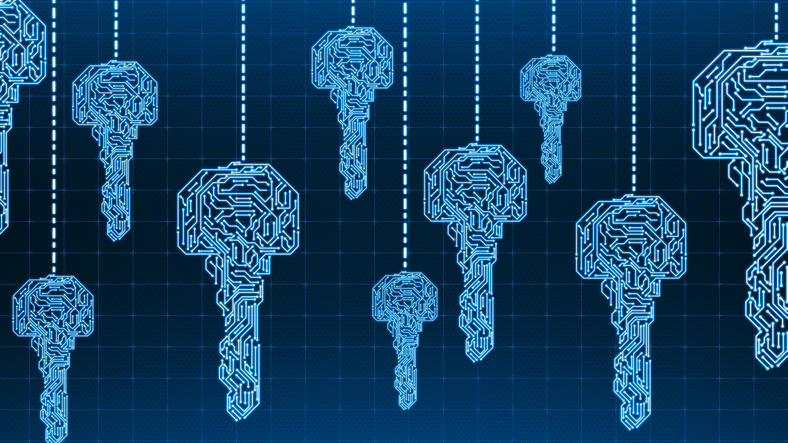 Innovation Workouts & Entrepreneurs Workouts: dates throughout 2020 & 2021
Times are changing. The world looks very different now to how it looked six months ago. And whilst there are still plenty of unknowns, one thing is for certain, businesses across the world are having to become even more agile and innovative than ever in order to keep up with the competition and adapt to the ever-changing environment.
Here at SETsquared, we've been running a programme of business and innovation support exclusively for businesses in the Swindon and Wiltshire area. So far, over 40 companies have taken part and we've been seriously impressed by the entrepreneurial talent and the range of technologies and businesses that are thriving in the area. We see innovation as the change that unlocks new value and never has that been more needed.
We know that innovation is exploding across Swindon and Wiltshire. So, let's unlock your company's innovative potential.
Our Innovation & Entrepreneurs Workouts take place across three half days online. The Innovation Workout helps you take a deep dive into your business model – ultimately helping you find new areas for growth and innovation. The Entrepreneurs Workout gives you an opportunity to map out your business model ready to take your product to market.  During the COVID-19 pandemic, many founders have had to pivot their business models to survive – if that's the position you've found your business in then this course is perfect to help you solidify your plans. You'll come away with a practical action plan to move your business forwards.
It's fun and fast-paced and definitely not a traditional webinar. Two expert trainers deliver content, but it's broken up with exercises working on your business, case studies and video. You spend time with experienced mentors who can provide a fresh perspective on your business.
Still unsure how the programme could help you and your business?
Don't just take it from us, hear from other business owners and their teams who've attended the event.
VANHEROES
VANHEROES is all about empowering communities and businesses with their delivery or logistics needs. The VANHEROES app connects local, independent and professional couriers in their area into a network for the ease of businesses and consumers. Since its inception in 2018, it has grown considerably and is now looking to expand rapidly across the UK.
 "Joining the Entrepreneurs Workout was the best day and a half we've invested in our business to date. It allowed us to really get under the covers of our business and translate that to an easy to explain business canvas model. For anyone considering joining, I can't rate this highly enough"
Shane Moore, CEO & Founder
Isometrica
Despite only being founded in 2019, Isometrica has already had a huge impact on rural and agricultural businesses, paving the way for the future of agricultural emissions. Using geospatial mapping technology, Isometrica helps companies see the impact of their business on the environment. They then work with each company to see how this impact can be brought down.
"I found the Innovation Workout challenging but very rewarding. Don't come thinking you'll be staring at a screen all day, it makes you work hard. It turned some of my thinking upside down and made me prioritise what to do next for my business."
Jim Cook, Isometrica
Beam Connectivity
Beam Connectivity develop and deploy solutions for connected vehicles – helping companies unlock the value from the data generated from vehicles or vehicle systems. There are many insights that can be gained from connected vehicles including understanding usage patterns, performing prognostics, issuing instructions to a vehicle, or unlocking the agility that over-the-air software updates bring to the automotive industry.
"Our team joined the Innovation Workout to help refine our proposition and to put this up for scrutiny by the experienced team at SETsquared. We left with a more robust proposition and tools which I am sure we will continue to use over the coming months. The sessions exceeded my expectations."
Thomas Sors, CEO & Founder
Don't let opportunities slip away from your business. Invest in unlocking your company's potential and join us for a journey of innovative thinking and discovery.
Find out more about the Entrepreneurs Workout
For earlier stage businesses who don't yet have their product launched or have only just launched.
Find out more about the Innovation Workout
For more established businesses with a product and significant customers making revenue.

The Swindon & Wiltshire Digital Business Acceleration Hub and the SME Competitiveness programme are both part-funded by the European Regional Development Fund
Mailing List sign-up
Get all the fresh insights first! Stay up-to-date with all the
latest investment news, blogs and all things SETsquared.
Sign-up
Close