"It was great to take part in a placement that wasn't set in an academic environment"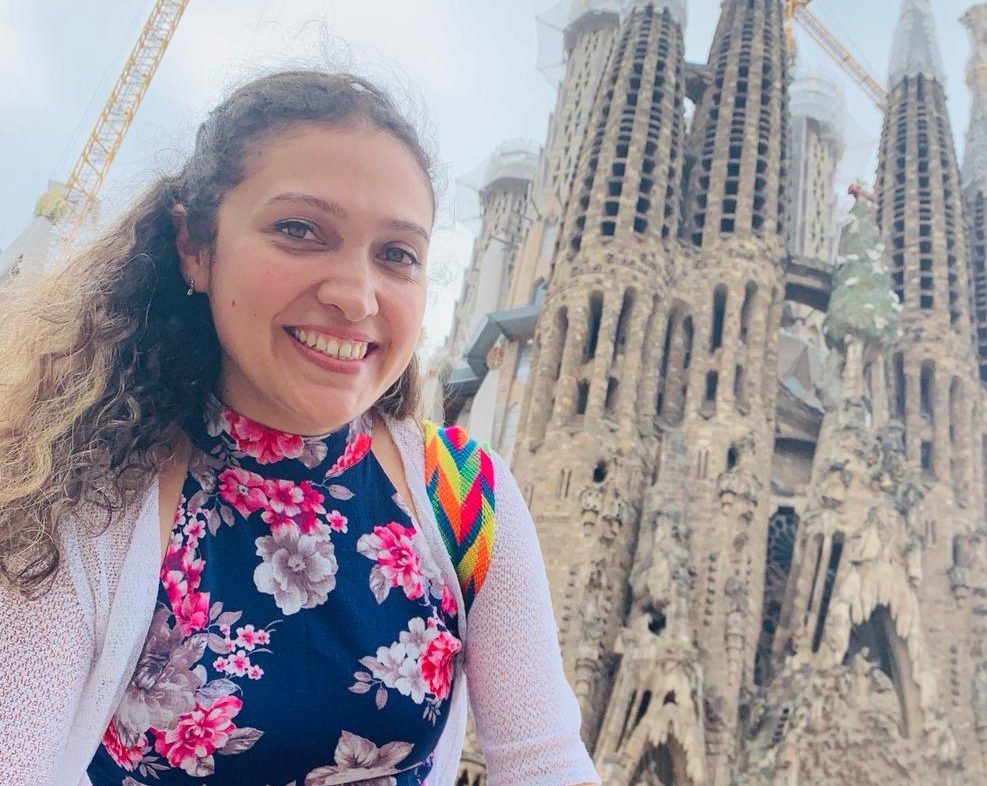 Eliana is an Architect PhD student from the University of Bath and took part in the pilot of IKEEP, undertaking a placement project with CoForest.
CoForest is an initiative near Bath and Bristol that wants to plant a forest for carbon offsetting, and at the time, it was going to be the first area of forestry of its kind in Bristol. I was part of a team of three, working with two students from the university's Faculty of Engineering and Design and Katrina and David Kelly, founders of CoForest. Calum Hand is studying an Integrated PhD on Sustainable Chemical Technologies and James Patterson was in his third year of BSc in Mechanical Engineering, so although we could all be considered quite technical, we all had different strengths and learning backgrounds.
We were tasked with creating strategies to increase the engagement and active participation of the sponsors and key stakeholders in the planting project. The initiative had already successfully received financial contributions, but the organisation wanted their supporters to feel more involved, and they wanted to start thinking about creating a legacy.
This required us to pull all our ideas together to consider not only the current position of the project and what it was doing, but also what the future environmental impact was and what sort of legacy or teachable moment it could leave behind to encourage new generations to be more aware of the environment.
Although at first the project seemed out of our comfort zone, we were able to pull together our expertise to propose a strategy. First, we designed a physical welcome package that could be sent to new and existing sponsors that was based around three core values we created for the company from their own mission statement. We then proposed an element representing each value, for example, a pencil that can be planted to grow their own tree and a certificate to show their donation or sponsorship. We suggested that depending on the financial contribution made; supporters could get a proportional part of land dedicated to them within the forest.
We also proposed a short and long-term project to support the planting initiative, comprising a video for the local community and an interactive 3D model of a potential educational area within the forest, complete with tree species, animals, and sounds.
It was a lot to fit in just four weeks, but we were really engaged throughout, and James took a leading role to help organise the team and start coming up with the strategy. As we were all working remotely, we held weekly online meetings that were up to one hour long to set up outcomes and propose what we were going to do and the tasks for the next meeting. This meant we had something to work towards, and it worked out perfectly.
Although none of us had a background in forestry, it was a good challenge to work on a new topic as I learnt about legislation and stretched my knowledge about a subject I had never researched before. But it was great to have support from the organisation to think freely about their project and combine all our skills to come up with our idea.
I heard about IKEEP in an email from the university, and I was curious if there were any opportunities for PhD students to undertake placements. I was interested in the intrapreneurial training offered as my skills are mostly around structure designs, but in the future, I want to use my skills to try to set up a business, perhaps working with bamboo structures. So, I wanted to know how to put those skills into practice and learn a little bit more about starting a business. The training was really useful in that regard, and it was great to see that we could then choose to work with a company. IKEEP also appealed because it was remote and therefore meant no commuting.
What I learnt from the training was key skills in planning a business, creating ideas, and thinking about how to set up your business. These were so beneficial for our placement project as we had to use some of these skills and ways of thinking. I keep a couple of the key points in my notebook and try to consider these when thinking about my future career ideas.
It was great to work with a friendly company outside of my subject and take part in a placement that wasn't set in an academic environment. It was a unique experience that I would encourage everyone to get involved with.
The next round of IKEEP training starts on Monday 9 May.
Sign up for IKEEP
Mailing List sign-up
Get all the fresh insights first! Stay up-to-date with all the
latest investment news, blogs and all things SETsquared.
Sign-up
Close