Lasers, location & leadership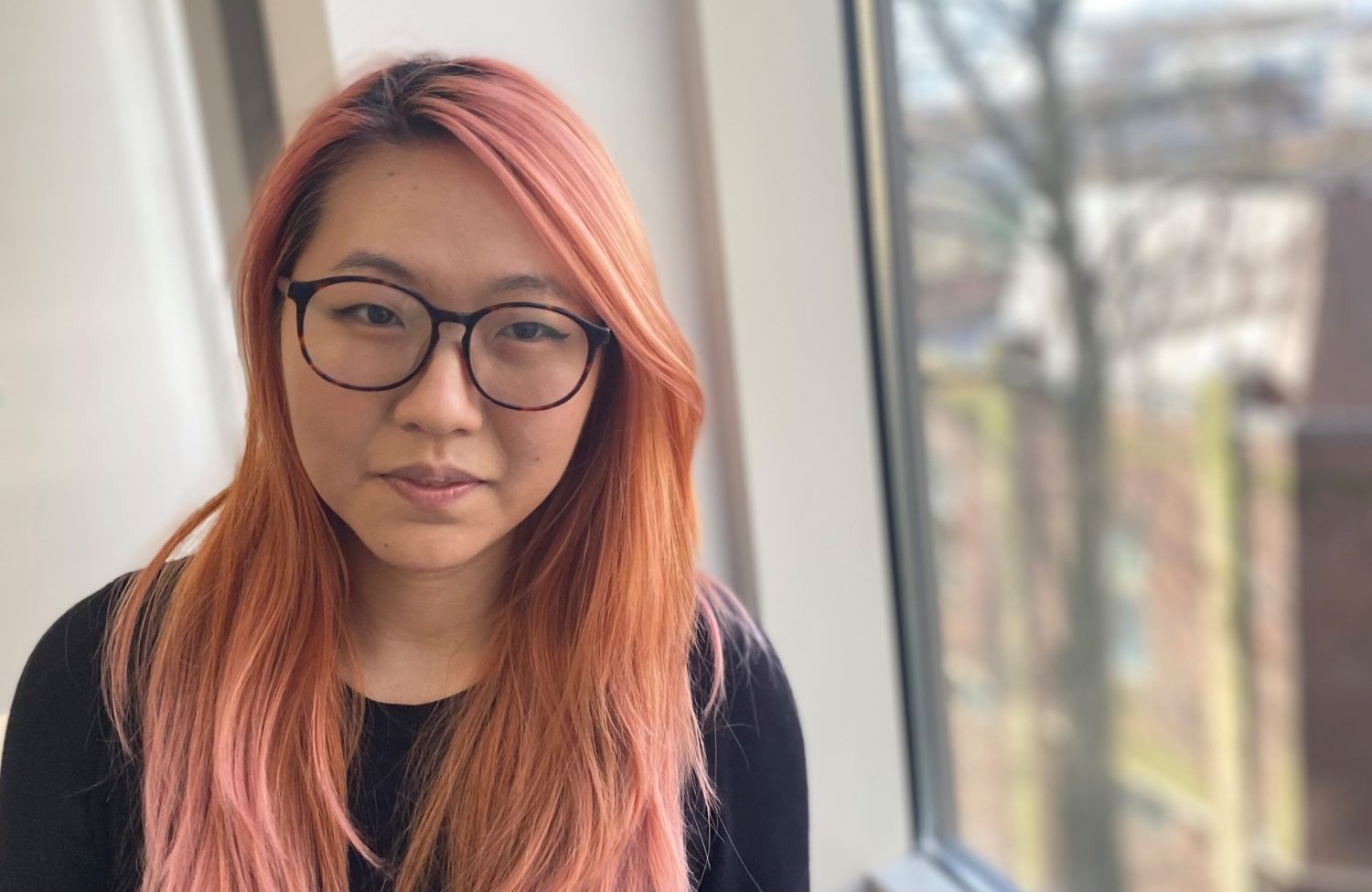 I recently caught up with Dr Ying Lia Li (Lia), founder of Zero Point Motion The company joined the Scale-Up Programme in March 2022, with a view to identifying funding opportunities and making the right academic connections to further the development of their technology.
In this wide-ranging interview, Lia shares her insights into starting and growing a deep tech company, how she fell in love with lasers, recruitment challenges and why Bristol is the ideal location for the business to flourish and grow.
So, how, and why did you found Zero Point Motion?
When I was doing my undergraduate degree at Imperial College, for my final year project I built lasers from scratch. From then on I became obsessed and have used lasers throughout the rest of my career. You're going to have to bury me with a laser because I am so hooked! Being given the power to make one from a handful of components was such a unique opportunity.
From then on, I knew I wanted to work in photonics and got a job at BAE Systems in Bristol, within its Advanced Technology Centre. We were involved in a lot of very early R&D, prototyping and testing ideas from academia, trying to build them into something that would be useful for submarines, aircraft, fighter jets or data communication. That's when I started working with silicon chips. I was on the factory floor, just going through the process of making the chips step by step. Once again, I was incredibly lucky to receive training in both the fabrication and design side of making these chips.
My only issue was that I really wanted to do a lot riskier science. I kept dreaming about how to use lasers in a much more specialised and more fundamental way. I'd always wanted to do something around quantum mechanics and laser cooling; basically using light to slow down objects, until they're so slow, that they're in a quantum state.
It just so happened that at University College London (UCL) there was an opportunity to do a PhD to explore laser cooling with Prof Peter Barker, but in a new way. So, I quit my job and started my academic journey within an area of research called 'cavity optomechanics' which uses the same physics that enabled  the detection of gravitational waves. I knew it had disruptive potential which led me to found Zero Point Motion to explore commercial opportunities in this game-changing area.
 What are the applications for this new technology?
We are making a new kind of inertial sensor, which is 100 to 10,000 times more sensitive than the sensors in your smartphone right now. There are some key commercial applications for this including:
Drones – because they fly vertically and undertake fast rotations and motion – they can now travel 100 miles per hour, they can do 90 degree turns at 70 miles per hour. Cameras and GPS take measurements less often than an inertial sensor and would struggle to maintain accuracy. GPS also struggles with things like fast rotations or vertical height differences. So if you want to track a drone indoors, or if you want to do an automated, let's say delivery of a package, or a drone that's taking photos, or surveying a construction site, you really want a better inertial sensor so that you're not limited by GPS.
The other one is around image stabilisation. We have these high definition camera phones with super high pixel density, but you hold a camera in your hand, and your hand will always cause shake and shift errors, very small motions but noticeable for the camera. It's the same with VR headsets, or VR AR goggles or glasses, anything that's on your head or in your hand, you're not maximising the camera potential because you're causing blurring as your hands are shaking. Our new sensor can track these motions better than the existing sensors in the phone, which would enable you to take sharper images in low light.
There's also more traditional applications like robotics within manufacturing.
You've made a specific decision to be based in Bristol rather than London – what were reasons for that?
London is very attractive, because it's such a busy hub, but it can feel very lonely. It's quite difficult to meet other start-ups that are in the same technology space that you're in and there's also the steep cost of setting up a company and securing lab space.
I got involved in the Quantum Technology Enterprise Centre (QTEC) in Bristol 2019. Suddenly I was part of a cohort, many of which were also doing chip scale photonics. We all had similar pain points, similar supply chains and we were all using the same types of materials. I also started to build a relationship with the Physics department at the University of Bristol, which is like my comfort area. I've spent over 14 years in academia so I naturally get on with researchers.
Added to this, Bristol is the third highest VC funded city in the UK which shows that we've got an exciting new generation of start-ups alongside corporates, including BAE Systems and Airbus, who have been involved in deep tech products like inertial sensors. The meeting of the old and new industries makes for a delicious melting pot of opportunities.
What attracted you to join SETsquared's Scale-Up Programme?
I'd heard of SETsquared through QTEC and knew we needed to be involved as soon as we moved to Bristol. The University of Bristol is a partner as are other regional universities such as Surrey and Southampton bringing additional and highly relevant academic expertise for us – which makes it an incredibly powerful programme to be part of. We're currently engaging with the Scale-Up team to identify opportunities for collaborative funding bids with the university partners and can see lots of potential for successful future collaboration.
Have you raised investment?
Yes, we've just closed our £2.58m seed investment round which will enable us to recruit a team and iterate through prototypes until we reach our minimum viable product. The round was led by Foresight-Williams, joined by u-blox and Verve Ventures.
What are your biggest challenges right now?
Recruitment. We're currently looking to recruit for 10 new roles. We're an interesting company because we're making something that has never been made before – which involves both the photonics side and the more traditional MEMs side of chip making. It's unlikely that we'll find people with both sets of experience, so we're setting up an internal knowledge transfer type platform, for our team to understand all aspects of the hardware
We have positions within embedded software, signal processing, and on the maths and electronics side as well. We're also looking for a business development lead. That role could be a bit harder to recruit, it will need to be someone who had a technical background plus experience in generating leads and interacting with end users.
We also need professional services support in terms of an Office Manager, someone who's going to work with me quite closely to make sure that the operations of the company, the team dynamic and the cultural aspects of the of the company, are well communicated and understood.
When will your products be available commercially?
We're aiming for 2024, which is an ambitious timeline. I think in our case, there is a validity in that, because we don't want to introduce any risky steps to the fabrication or design. On the silicon photonics side, we're using designs, processes and materials that are already on offer as a scalable, mass manufacturable, de-risked designs by the Foundries. The innovation step is how do you integrate and package these two different technologies together?
What message would you give other young female entrepreneurs?
Do not dilute your worth and your dreams.
I started the company as a single founder, and you come across lots of opportunities where people can come and help but the challenge is to not rely on that because you yourself need to grow first. There's discrimination to watch out for; for every £1 of venture capital investment in the UK, all-female founder teams receive less than 1p, whereas all-male founder teams get 89p, and mixed-gender teams make 10p. Unfortunately, as a woman, it means you need to protect your position, equity, and power because you're battling against stereotypes.  Even though it may have taken me a bit longer, I'm the majority shareholder, and I still have control over my own company and most importantly over my own inventions.
Women don't need someone to be their saviour, it's about finding mentorship. That's why I'm aligning with people and partners, such as SETsquared and QTEC, who will lift me up so that I can become a leader.
My biggest piece of advice is to say yes to as many opportunities as you can and seek them out at every turn – ask people for help, for recommendations, for introductions.
Find out more about the current positions at Zero Point Motion
Find out more about the Scale-Up Programme
Mailing List sign-up
Get all the fresh insights first! Stay up-to-date with all the
latest investment news, blogs and all things SETsquared.
Sign-up
Close