Looking for a healthy investment? Our Investment Showcase will boost your vital signs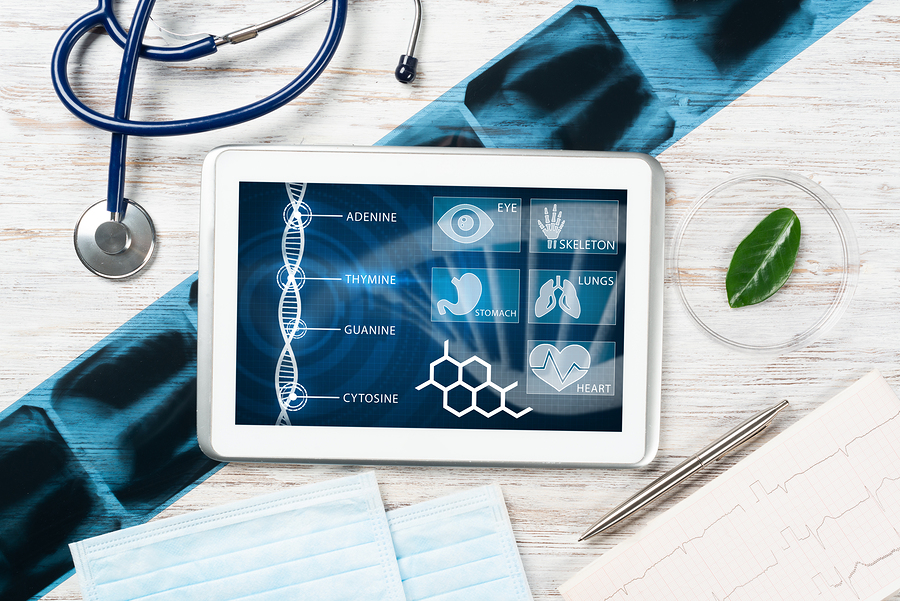 Now in its sixteenth year, our annual Investment Showcase is a platform for the most ambitious and promising start-ups from across SETsquared's portfolio, and this year is no exception.  Whilst the event is sector agnostic, our 2019 cohort sees a strong health tech theme emerging with four of the 21 showcasing companies with health sector applications.
Globally, technology is changing the way we manage our health and access services. From wearables and diet and exercise apps to smartphones as diagnostic tools and the use of home-based platforms to support individuals and their carers to manage long-term conditions – new technologies are changing and saving lives.
The Office for Life Sciences estimates that the UK life sciences industry employs 248,400 people in 5,870 businesses and generates a turnover of £73.8bn*. It's a sector that's ripe for disruption and the game changers of our lifetime are being created right now.
With that in mind, here's a sneak preview of the health-tech companies that will be showcasing at our upcoming Investment Showcase.
Ceryx Medical 
Ceryx Medical has developed a revolutionary microchip technology to create a new generation of medical devices.   The company will supply their technology to the medical device industry for incorporation into existing devices.  The technology then massively enhances the capabilities of these devices delivering new therapies with unprecedented therapeutic effect and enhanced patient outcomes.
Ceryx's chip technology could impact multiple diseases. They have already demonstrated that, by inserting their chips into a standard cardiac pacemaker, they can create a curative therapy for heart failure.
OKKO Health
Early detection and prompt treatment of eye disease reduces costs and saves sight.  For individuals living with an eye condition, regularly attending a clinic to monitor the eyes for changes in sight is vital.  But what if many of these appointments could be prevented with home-monitoring technology?
OKKO Health is a digital health start-up bringing eye care to smartphones, to reduce waiting times and get patients faster access to treatment.
Its technology allows eye clinic systems to become safer and more efficient, allowing both forward-planning and an important safety net.  It will allow those doing clinical trials to gather better data, using big data analytics to discover new insights into how we see the world around us.
Trueinvivo Ltd
TRUEinvivo's patent-protected DoseMapper micro silica bead array detectors have a huge range of benefits. The technology measures actual radiation received in the patient during radiotherapy.
With such high resolution and accurate measurements the clinical team can decide to adjust the treatment plan if necessary. This can reduce damage to the patient and dramatically improve the patient experience and outcome.
xim
Lifelight is a game changing technology that allows any smartphone or tablet device to measure blood pressure, pulse and breathing rate simply by a patient looking into the device's built-in camera for 40 seconds. Completely contactless, with no additional hardware needed, it saves healthcare staff time while improving patient experience.
When your heart beats, your face "micro blushes" red.  Undetectable by the human eye, Lifelight's algorithms captures these tiny changes in colour, cleans up the signals and converts them into vital sign measurements.
In a fraction of the time versus current techniques, Lifelight delivers a single set of measurements – which currently requires multiple devices.  Lifelight allows better, faster patient outcomes by turning any smartphone into a vital signs monitor, feeding directly into personal and local health records.
And this is just a taster of the entrepreneurial talent you could meet on the day!
If you're an active technology investor with an interest in health tech, make sure you get registered for our Investment Showcase taking place next week on Wednesday 4 December.
Find out more and register
*Figures taken from the Office of Life Sciences Bioscience and Health Technology Sector Statistics 2018 report
Mailing List sign-up
Get all the fresh insights first! Stay up-to-date with all the
latest investment news, blogs and all things SETsquared.
Sign-up
Close