Make time to look at your business with the experts at an Entrepreneurs Workout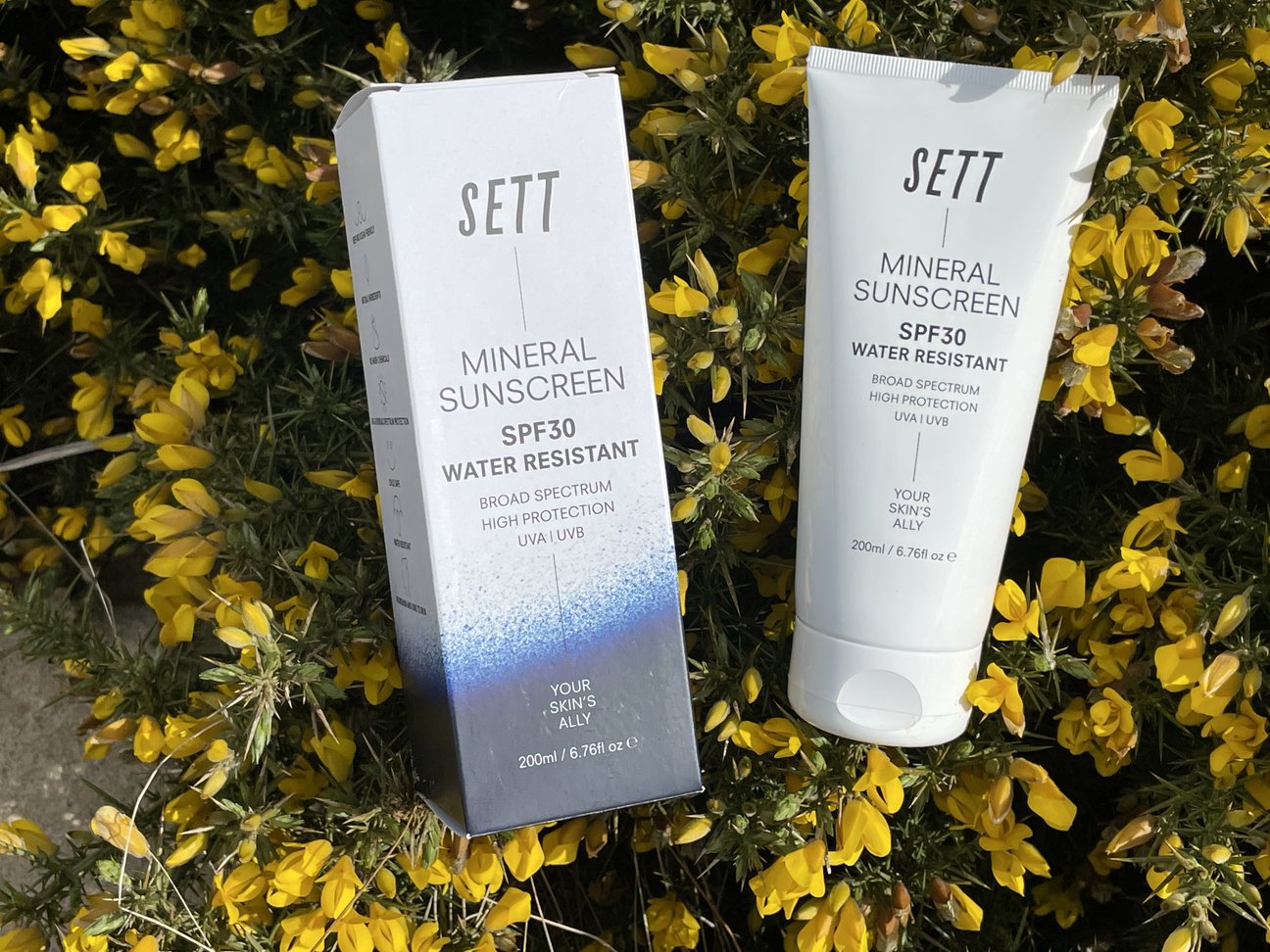 Jane Belcher, owner of mineral sunscreen brand SETT reflects on her recent experience at SETsquared's Entrepreneurs Workout.

We produce 100% mineral sunscreen and skin protection products. There are two types of sunscreen: chemical and mineral. Chemical sunscreen is what you typically see in the shops, these use chemical UV filters that sink into the skin, because of this they cause more skin irritation. Many of the active ingredients in chemical sunscreens have been proven to harm coral reefs and aquatic life. Mineral sunscreen works in a different way, it forms a protective layer and by not sinking into the deeper layers there's far less skin irritation, and it's cleaner for the environment. We bought the company in May 2020, during lockdown last year. My husband found the business opportunity and thought it would be a cool idea – sometimes I think maybe I should have just stuck to making banana bread like everybody else in lockdown!
We started selling and stopped very quickly when we realised that one of the products left a visible white cast to the skin, a common problem with mineral sunscreens. So, we went back to the drawing board and located a new manufacturer with private label exclusivity where we create our own formulations, which are clear on the skin. Our products are now far superior to other mineral versions on the market. It's so important to me that we are completely honest to our customers about our ingredients, unlike some so called 'eco' brands.
Increasingly we are seeing places like Florida, Hawaii and some South Pacific Islands ban chemical sunscreen. For example, if you want to swim with dolphins at Discovery Cove in Florida, you cannot wear a chemical sunscreen because it's proven to be destroying the aquatic ecosystem.
I have never run a business before, so it's been a steep learning curve and attending the Entrepreneurs Workout was so useful to me. It was invaluable to be able to speak to the mentors who have such great business experience. I loved that they challenged me and the packaging and branding – it was all really fascinating, free advice. They gave knowledgeable constructive criticism, worth its weight in gold.
Best tips from the Entrepreneurs Workout:
Plan – get your business plan on paper (even if you think you have it in clear in your mind!)
Segment and understand your audience
Look at your Customer Value Proposition for specific customer groups
As a result of the Workshop, I will be focussing on the zero waste market, and not just selling directly to consumers or retailers. We are the only people on the market selling bulk zero waste, refillable mineral sunscreen, and we really need to take advantage of this and get into every zero-waste shop. The workshop helped me realise there is a lot more growth potential here, as it isn't such a busy marketplace. In the surf shop retail space, I am competing with big brands who can supply free displays and give away loads of freebies, and I just can't afford to do that. I should focus my efforts where I can differentiate myself in the market. Thanks to SETsquared's support I am also planning to explore new international markets for our products.
About SETsquared's Entrepreneurs Workouts
SETsquared have supported thousands of start-ups to succeed and thrive. If you are a founder of a start-up in Swindon and Wiltshire our Entrepreneurs Workout can help you lay the foundations for a profitable and successful business.
Our fully funded, three half days, mentor-led webinar will dive deep into your business model, value proposition, customer segmentation, and revenue model to help you on your path to success.
Book your place today
Mailing List sign-up
Get all the fresh insights first! Stay up-to-date with all the
latest investment news, blogs and all things SETsquared.
Sign-up
Close