Meet the SETsquared companies trailblazing for 'One Health'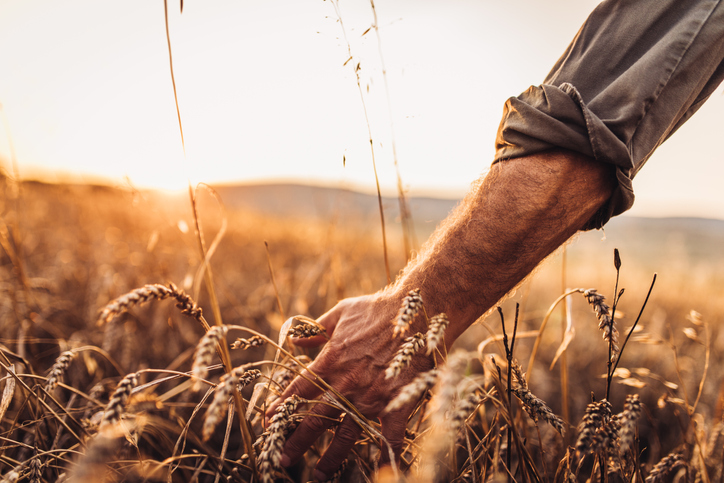 The health of our planet, and all that live on it, is a complex and interconnected concept.
Issues including climate change, mass animal extinction, antimicrobial resistance and poor water and soil quality, are just some of the factors impacting our food quality and supply. This, in turn, is impacting the health of humans, animals and the environment as a whole.
We have a huge challenge ahead of us to produce more food to feed our growing population and the livestock that we eat, and to create a greater balance to the health of the natural world as a whole – we're eager to play our part in any way we can.
Government has prioritised research and development (R&D) funding in this broad area – calling it 'One Health' in order to accelerate the development of innovations which will protect the future health of our planet and its populations.
So, we're working with companies and academics, investing over £100,000 into the development of collaborative research and development bids with a connection to the cause: One Health.
More about the funding
Providing you with a tailored package of support and funding, our programme can help companies and academics bid for research and development funding.
Applications are currently open for companies and academics developing bids for the Transforming Food Production Science and Technology into Practice programme
For businesses, our funding programme provides a simple route to establishing contact with world-class academics, as well as resources and facilities from the SETsquared partner universities in order to develop a compelling R&D
Our six partner universities (Bath, Bristol, Cardiff, Exeter, Southampton and Surrey) have extensive 'One Health' related expertise and capabilities, so there are plenty of diverse and exciting opportunities for collaboration.
Don't worry if you don't have a partnership in place already – as we can help to identify suitable partners for your projects.
Today we thought we'd profile some SETsquared supported companies which are trailblazing in the area of One Health.
LettUs Grow
LettUs Grow are experts in aeroponics. Founded in 2015, they combat some of the greatest challenges facing the world today. From CO2 emissions and waste, to ecosystem collapse and food security, LettUs Grow are tackling these issues head-on, empowering people to grow food sustainably and closer to home.
A diverse team of caring, environmentally-conscious plant scientists, developers, creatives, engineers and business whizzes – LettUs Grow holds sustainability at its core and seeks to enable indoor farms of all sizes to reach profitability and environmental efficiency like never before.
Treeconomics
An international organisation, Treeconomics works across the globe with community groups, research organisations, public bodies and more to complete projects which highlight the value and benefit of trees.
Using a variety of different tools and methods, Treeconomics aims to understand how trees can improve urban spaces, making them better places to live. With human and environmental wellbeing in mind, they also aim to demonstrate how trees can be part of the solution for many urban problems – including air pollution, climate adaptation, and even crime.
Biosystems Technology
Founded in 2015, Biosystems Technology (BST) is a world leader in the development of alternative research models. Aware of the regulatory burden and ethical issues concerning the use of vertebrate animal models in scientific research, BST set out to develop alternative, cost-effective and ethical products that still meet scientific requirement.
At the forefront of development, BST is carving a path for standardised insect larvae – used for microbiological research into fungal and bacterial pathogens, drug discovery and toxicity testing.
Biosignatures 
A pioneer in machine learning, big data and artificial intelligence since 2007, Biosignatures are developing accurate and reliable early diagnostics for many diseases including cancers and dementias. To do this, and building on their deep understanding of the issues in diagnostic discovery, Biosignatures have also created a protein measurement technology platform.
With the hope of transforming healthcare and saving lives across the world, the ultimate aim for Biosignatures is to be able to provide an early diagnosis for as many as 20 life changing diseases, all from a single sample of blood.
Milkalyser
Reproduction is one of the most important processes on any dairy farm, affecting both production and economic efficiency.
However, in recent decades, reproductive efficiency has declined for a number of reasons. One major factor has been the efficiency of oestrous detection, as this can have a serious impact on the effectiveness of fertility management practices.
Milkalyser is an innovative system which automates the inline analysis of milk progesterone, helping to revolutionise fertility management for farms across the country.
Find out more and apply
Mailing List sign-up
Get all the fresh insights first! Stay up-to-date with all the
latest investment news, blogs and all things SETsquared.
Sign-up
Close