New event set to explore the landscape for tech start-up investment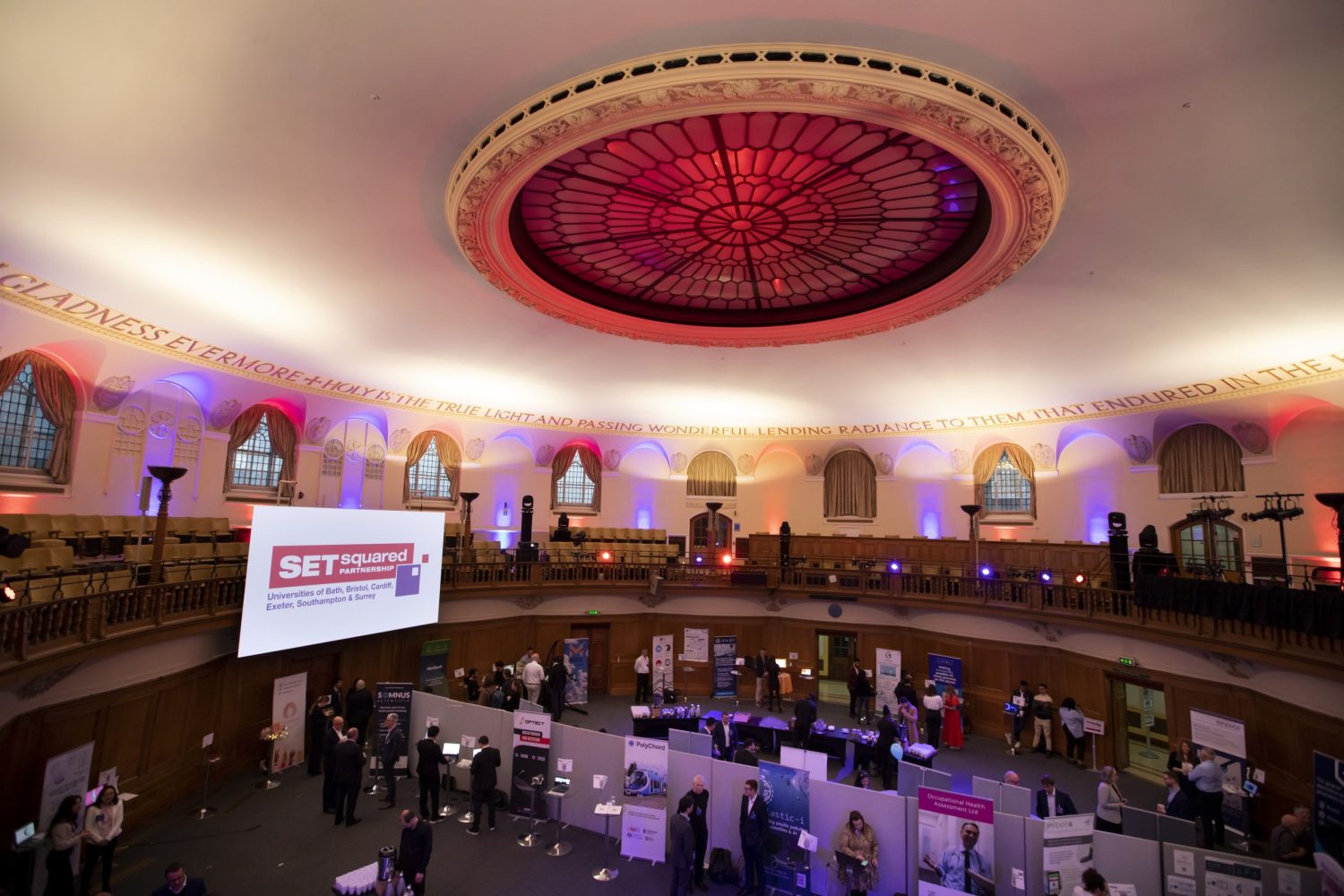 Investment Futures 24, a new event taking place on 28 November in London, is set to explore the landscape for investment going into 2024 for innovation-led start-ups, scale-ups and spin-outs.
Brought to you by SETsquared, which has a 20-year track record of running highly successful investment showcases and has previously helped companies raise £4.3bn, the event seeks to tackle some of the most pressing challenges and opportunities affecting the UK investment landscape.
From "How can the UK compete with the rest of the world in terms of the levels of investment available?" through to "How can we deepen the connections between investors and tech transfer offices to speed up the commercialisation of research into the market place?" – investors are invited to come along and have their say through a series of interactive roundtable discussions.
Alongside the roundtable discussions, investors will have the opportunity to see quickfire pitches from 22 deep tech and science-based start-ups from across SETsquared's portfolio. Representing key sectors such as MedTech, green tech, consumer and sports tech, defence and FinTech, these innovative start-ups and scale-ups are seeking investments to grow to the next level of between £250k – £10m.
The pitching companies will upload their full five-minute investment pitches in advance of the event to SETsquared's Investment Platform, allowing investors to pre-screen the opportunities and follow up with the companies of interest at the event.
Chris Hill, Investment Manager, SETsquared says: "Whilst the current investment landscape has been challenging, there are some positive signs that we're returning to pre-pandemic levels of investment. Updates to the Seed Enterprise Investment Scheme (SEIS) that came into effect in April this year may help to drive more investment into early-stage companies. The SEIS company investment limit has increased from £150k to £250k, along with changes to gross assets limits, age limits, and individual tax reliefs."
"This event is not only a unique opportunity for investors to get early access to over 20 of the latest crop of innovation-led start-ups, spin-outs and scale-ups – many of which have IP emanating from SETsquared's partner universities. But also to be instrumental in shaping the investment landscape going forward and network with fellow investors and founders."
Content from the roundtable discussions and keynotes will be captured in a report, which will be launched in the New Year.
The event will take place on 28 November, from 12.30 to 18.30 in Shoreditch, London.
Register your attendance
See the full list of pitching companies here: https://www.setsquared.co.uk/a-z-list-investment-futures24/
Register for SETsquared's Investment Platform at: setsquared.envestry.com
Mailing List sign-up
Get all the fresh insights first! Stay up-to-date with all the
latest investment news, blogs and all things SETsquared.
Sign-up
Close