Primerdesign acquired by Novacyt for £12.5m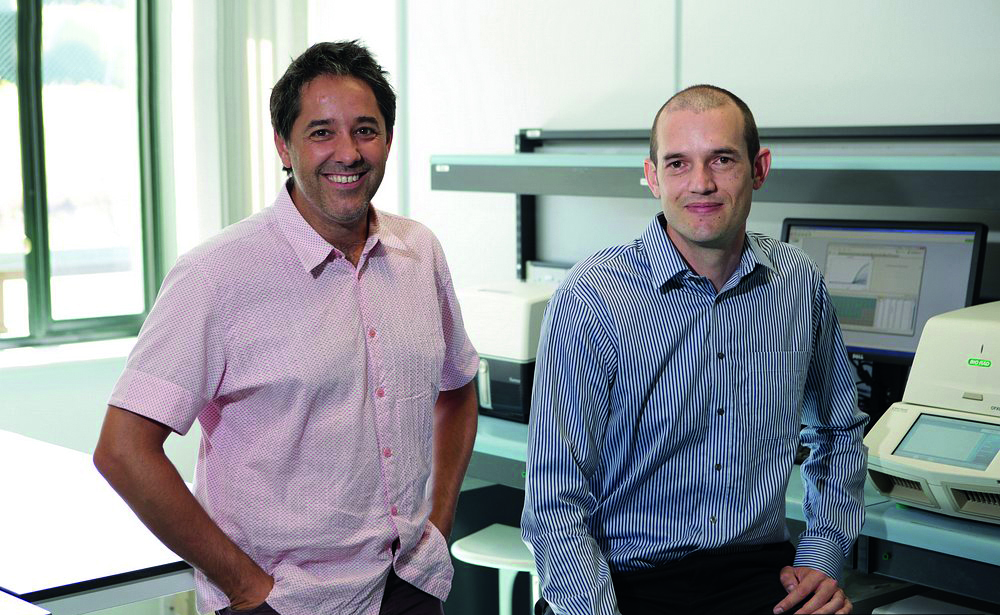 Primerdesign founders Dr Rob Powell and Jim Wicks
Southampton SETsquared member, Primerdesign, has recently been acquired by Novacyt an international specialist in cancer and infectious disease diagnostics, for £12.5m.
Primerdesign is focused on the design, manufacture, validation and supply of disease diagnostic testing kits. They are a world-leader in responding to new disease outbreaks and were the first diagnostic manufacturers to respond with a swine flu detection kit in 2009, as well as during the Ebola virus outbreak in 2014. Recently, Primerdesign has once again responded rapidly to an emerging global crisis, addressing the outbreak of the Zika virus.
Following the deal with Novacyt, Primer will continue as a Limited company within the wider Novacyt group and has moved to new custom designed suite of laboratories and offices, totaling 8,500 square feet in Southampton. The move more than doubles the molecular diagnostic footprint of the business and will allow Primerdesign to meet the rapid sales growth it is currently experiencing, whilst providing additional capacity to meet anticipated future growth.
As well as sales of the non-clinical molecular Zika virus testing kit that is already in use in 18 countries including Brazil prior to the Olympic Games, Primer distributes diagnostic kits to 109 different countries. It is in the final stages of developing a single molecular diagnostic test capable of detecting and distinguishing three mosquito-borne diseases, Zika virus, Chikungunya virus and Dengue Fever which are closely related and clinically important vector borne diseases. Primerdesign has received significant interest for these tests from affected countries, which could result in significant new sales in 2016.
Jim Wicks, Managing Director of Primerdesign says: "As well as delivering a fantastic return for our shareholders, this deal will accelerate Primerdesign's plans for growth. We are upgrading our quality systems, which will enable us to sell to more developed markets. We will also significantly expand our team.  There will be a particular focus on investment in sales and marketing, but as revenues grow the deal provides exciting career prospects across all areas of the business."
Graham Mullis, CEO of Novcyt says: "The acquisition of Primerdesign is strategically and financially important to the Group and will bring an additional proprietary technology platform to drive future value. Our strategy is to develop many of Primer's genesig® products into fully CE marked kits for sale through the Group's established clinical markets."
Mailing List sign-up
Get all the fresh insights first! Stay up-to-date with all the
latest investment news, blogs and all things SETsquared.
Sign-up
Close