Scribeless win £25k at Santander Universities Entrepreneurship Awards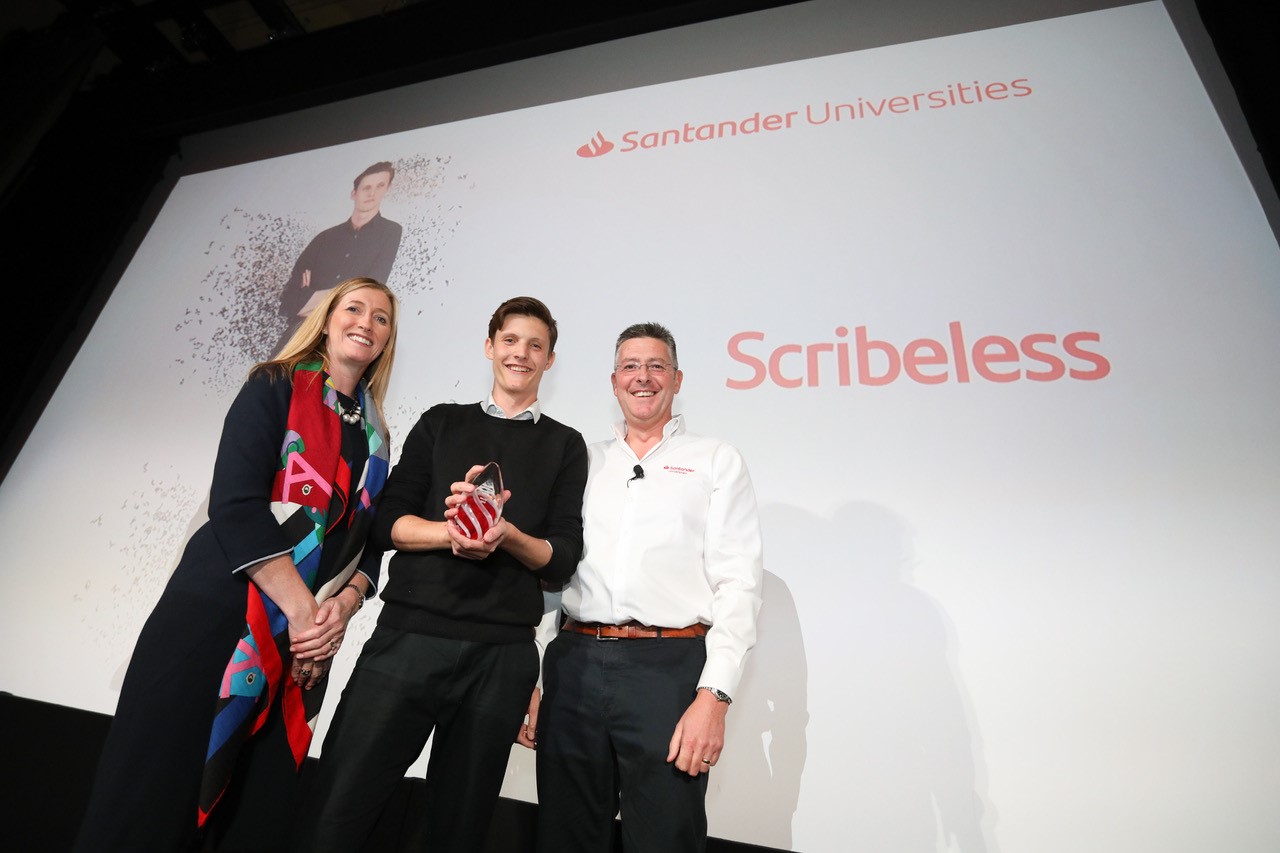 Scribeless, a company set up by University of Bristol graduates, outshone over 2,000 businesses to win £25k worth of seed funding at this year's Santander Universities Entrepreneurship Awards.
Scribeless uses AI to create automated handwritten letters. Founded by University of Bristol graduates, Robert Van Den Bergh and Alex Robinson the company launched in 2018. Robert came up with the idea after spending several weeks handwriting letters during an internship.
He joined forces with Alex to develop software able to learn the nuances of handwriting in order to introduce variation and inconsistencies in its fake handwriting. They automate the process, using AI and advanced printing technology to create handwritten letters which are indiscernible from a letter written by the human hand.
The founders have successfully raised £420k from several venture capital investors and angels from London. The award from Santander will help grow the company further through business mentoring and by providing the team with a fully funded intern.
Robert, Co-Founder and CEO of Scribeless, said: "We are incredibly proud to win the competition and now can't wait to help more companies utilise our handwritten solution."
Scribeless work with some of the largest technology companies in the UK to help them improve their marketing and customer engagement, you can request a sample and see their handwritten marketing via their website.
Robert adds: "The University of Bristol and, specifically, their enterprise hub, Basecamp have been hugely helpful since the start of Scribeless and supported us through the entire Santander Universities competition. The Basecamp team have helped us every step of the way."
During their time at the University of Bristol Robert Van Den Bergh and Alex Robinson took part and pitched at SETsquared's Graduation Acceleration Showcase and had support from the Basecamp Student Enterprise Team based in the University of Bristol's Careers Service. 
Are you a student? From idea to starting up phase, find out how SETsquared partnership can support you on your entrepreneurial journey.
Find out more
Mailing List sign-up
Get all the fresh insights first! Stay up-to-date with all the
latest investment news, blogs and all things SETsquared.
Sign-up
Close