Episode 5: Peter Lilley of iGeolise at the UK Space Conference

In the latest episode of SETsquared Downloaded we take a look at the challenges businesses and entrepreneurs face while trying to scale-up.
Karen Brooks, programme director at SETsquared, interviewed iGeolise's co-founder and director, Peter Lilley, at the UK Space Conference.
iGeolise makes locations searchable by travel time and enables thousands of locations on any website or database to be searched by the users' choice of travel time and transport mode.
Karen spoke to Peter about the company's use of state-of-the-art space technology, its journey from idea to business and how it is continuing to expand.
Download Episode 5 now
Subscribe to SETsquared Downloaded
You can also subscribe to SETsquared Downloaded via iTunes and Soundcloud: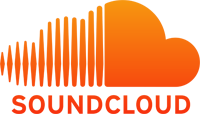 Previous Podcasts
Mailing List sign-up
Get all the fresh insights first! Stay up-to-date with all the
latest investment news, blogs and all things SETsquared.
Sign-up
Close