Episode 6: Raising Investment – Challenges and Advice

In our latest podcast we wanted to help answer that perennial question from start-ups and entrepreneurs: How do I make my business proposition attractive in the eyes of an investor?
In order to get a good understanding, we interviewed three experts from all sides of the investment spectrum who each gave their views and top tips for getting a business ready for investment success.
We spoke to:
Jerry Horwood, Angel Investor and Chair of SETsquared Surrey's S100 Club, to get his advice for businesses that are looking to raise investment.
Andrei Danescu, the co-founder and CEO of BotsAndUs, about how his company was successful in securing investment.
Gary Smith, Hub Manager for the SETsquared Surrey led Digital Business Acceleration Hub Programme, about what kind of support is available to start-ups and entrepreneurs.
Here are five of the top tips our interviewees had for those seeking investment:
Pick something you're passionate about. Make sure you're fully committed and know what you want to do. Being an entrepreneur is hard work and very challenging so people should go into it with their eyes open.
Business is all about selling. You need to prove that there is a market for your idea and customers who actually want it. You need to demonstrate that the people really want what you want to try and sell and that there is traction in the market.
Do less not more. Never invent something big. Always invent something with a clear proposition which absolutely cuts to the core of what you want to do. Make sure your product does it better than anyone else has before.
Speak to the market: Feedback is invaluable, so start engaging with potential customers as soon as you have something to present to them.
Focus your pitch: Find out how long you have to pitch, as this will inform the content of your presentation, and try not to include every single detail about your business. The most important thing is to be memorable.
When the interviews had finished, we discovered that there is not one single answer, or one approach for securing investment; however, what everyone was in agreement about was that asking for help is key.
For even more tips on investment success, listen to the full podcast.
Download Episode 6 now
Subscribe to SETsquared Downloaded
You can also subscribe to SETsquared Downloaded via iTunes and Soundcloud: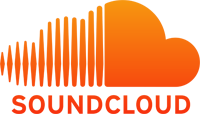 Previous Podcasts
Mailing List sign-up
Get all the fresh insights first! Stay up-to-date with all the
latest investment news, blogs and all things SETsquared.
Sign-up
Close