SETsquared Exeter supports and champions the thriving South West Tech Scene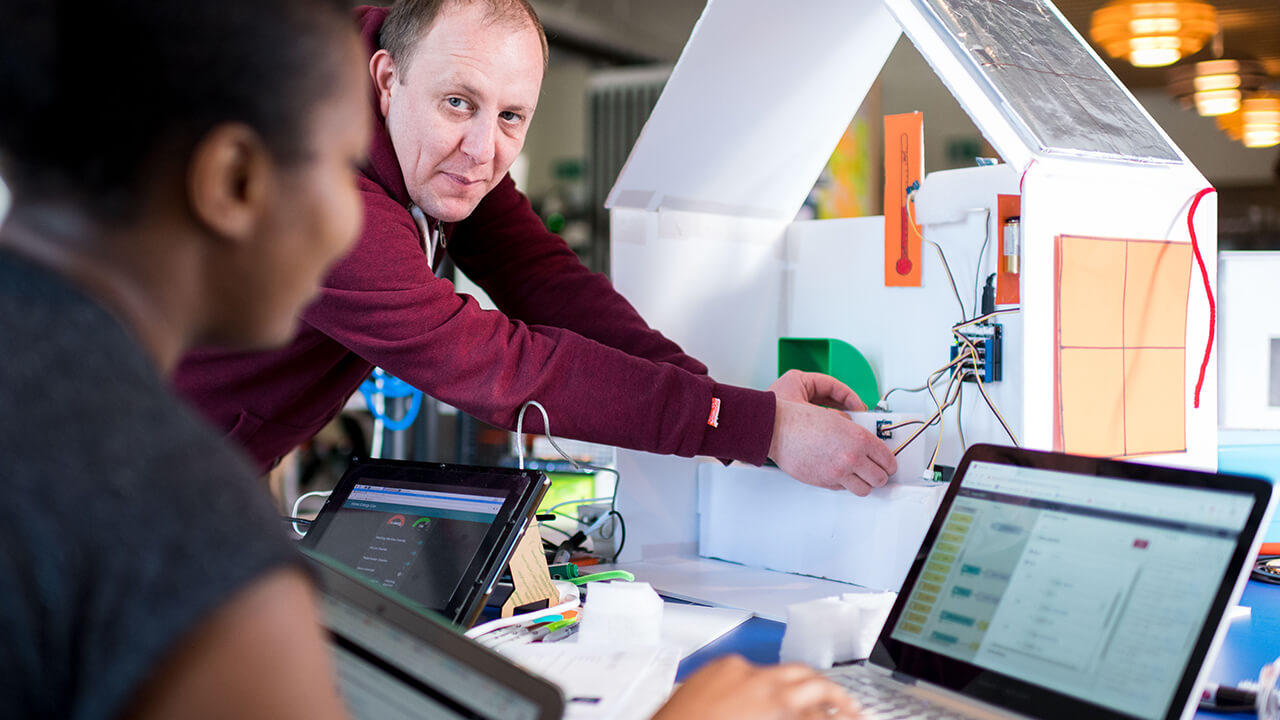 SETsquared Exeter's Incubation Centre is currently experiencing significant growth, with the emergence of some very exciting and innovative new tech start-ups in recent months. Set in the context of a global pandemic, this growth is hugely encouraging for the region.
The fallout of the last few months is reminiscent of 2008, when the UK's economy experienced a marked decline, and huge numbers of highly skilled workers found themselves facing redundancy.
But just like in 2008, there are some positive signs. We are seeing significant numbers of highly skilled individuals evaluating their options and working out how best to redeploy their skills. Realising that now might just be the best time to bite the bullet, many are starting to consider whether channelling their 'inner entrepreneur' and creating a tech start up might be the way forward.
In spite of the disruption that the COVID pandemic has caused, we are really pleased to have just completed the on-boarding of a 10 new businesses to the SETsquared Exeter programme.  Many of these ventures have already been put through their paces in our July Entrepreneur's Programme (EP), an intensive three-day online process for early stage ventures, which helps founders to test the initial plans and working models they have developed.
Working with the Community
We were pleased to be able to appoint a new Business Community Manager in March of this year. Working closely with the business acceleration team, our new recruit Frances Tanner has been busily raising awareness of the SETsquared Exeter's offer across the region. In addition, Frances has been actively working with the many partner organisations that we are engaged with, as well as developing relationships with new partners that will allow us to improve our service offer and extend our reach in to new areas.
Tech in the South West
Our focus is on regional innovation and building the South West economy, by placing Exeter at the heart of a thriving tech innovation ecosystem. We do this by delivering high quality structured business support for new ventures and we use our experience and extended networks to connect Founders with the right people and organisations to help their businesses grow. With world-leading research facilities, established technology clusters, a growing investor community and, more recently, flexible working and the lure of the region's countryside and coastline, the South West is fast becoming a very desirable location for tech start-ups to begin their business journeys.
Working through the pandemic
During the initial phase of the pandemic we moved very rapidly to adapt the structure and delivery of our support offer. For us, this meant switching from a programme of structured support to a more individual and bespoke (online) approach, which allowed us to assist businesses with the immediate and unique challenges that they were facing. Having navigated through this phase of the pandemic, we have now returned to our structured approach of one-to-one meetings, seminars, workshops, drop-in sessions and tailored group activities. In many ways 'normal service has resumed', albeit through the medium of Zoom calls for the time being!
Start-ups profiles:
Here are some examples of a few of the exciting start-ups that have recently joined our programme:
ANXIETY FRIENDLY DENTIST
Qualified dentist and founder of Anxiety Friendly Dentist, Zoita Mandila, has just graduated from the University of Exeter's MBA Programme. Addressing the significant and quantifiable issue of cancelled and abandoned dental appointments, Zoita is developing a VR platform that will allow users to create a personalised and calming virtual environment from the comfort of their homes. This virtual world can be accessed at the dental surgery in order to reduce patient anxiety levels as procedures are undertaken.
"I am delighted to be joining the SETsquared Exeter programme as part of the October 2020 cohort. The structured support programme and clear pathway was a very appealing option for me and I am looking forward to working closely with the SETsquared business acceleration team to develop the tech behind Anxiety-free Dentist and take the product to market."
Zoita Mandila, Anxiety Friendly Dentist
ROLE MAPPER TECHNOLOGIES
Role Mapper is an online platform that allows large employers to design and manage inclusive jobs that unlock talent and diversity. With a background in recruitment, Founder Sara Hill has developed a comprehensive tech platform that ensures all jobs are designed inclusively, with flexibility built in, and optimised for talent and diversity. This ensures a consistent approach across an entire organisation, with the advantage of housing the design, management and connection of all job processes and documentation in a single platform.
NEURAL CONNECTIONS
Neural Connections is a neuroscience technology company focused on minimising the prevalence of neurodegenerative diseases in sport by monitoring the occurrence of brain damage in real time. Led by founder and University of Exeter student Joshua Morris, the company is developing an in-ear device and proprietary software which can detect the occurrence of brain trauma. This approach will reduce the likelihood of athletes developing neurodegenerative diseases in the long term, and allow them to have longer, more productive careers in the short term.
FENIX SIMULATIONS
Fenix Simulations is taking commercial flight simulation software and developing it for consumer and enthusiast use in the home market. Founder Aamir Thacker, a University of Exeter graduate and self-confessed #avgeek is exploiting a gap in the gaming market and delivering, never-before-seen levels of aircraft simulation fidelity to enthusiasts at nearly half the price of incumbent market leaders.
The next SETsquared Exeter Entrepreneur's Programme will take place in February 2020.
Find out more and apply
Mailing List sign-up
Get all the fresh insights first! Stay up-to-date with all the
latest investment news, blogs and all things SETsquared.
Sign-up
Close