South West healthcare entrepreneurs gather to pitch ideas for life-saving innovations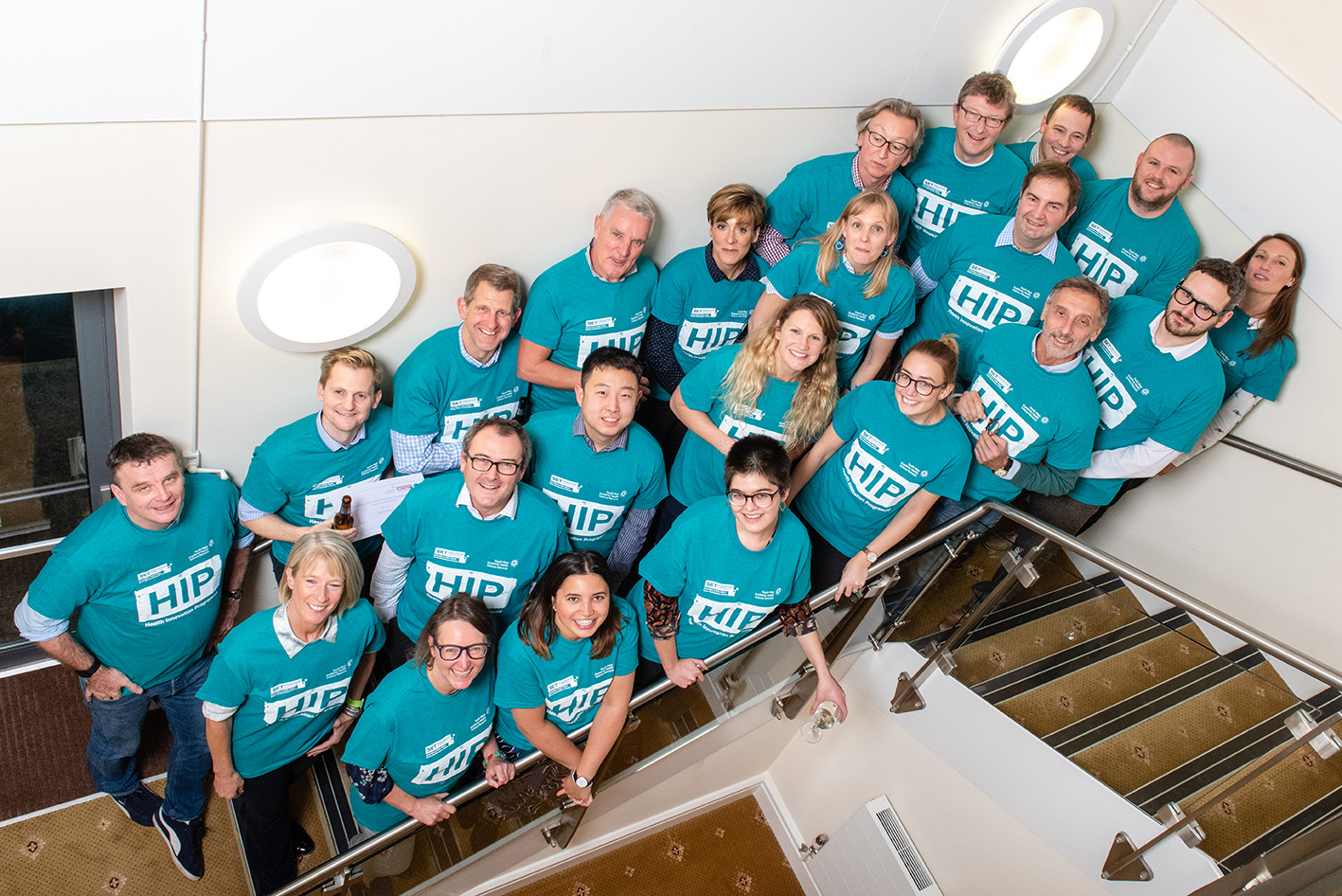 The class of the South West Health Innovation Programme 2018
Healthcare entrepreneurs from the South West of England gathered at Exeter Racecourse to take part in a four-day workshop designed to give their tech innovations a comprehensive health check before they are launched to the market.
The South West Health Innovation Programme (HIP) is a business support programme delivered by SETsquared, in partnership with the South West Academic Health Science Network.
The course, now into its fourth successful year, offers entrepreneurs vital advice and support to give their innovations the best possible chance of success and enable them to benefit lives and the NHS faster.
With the help of healthcare experts and successful entrepreneurs, delegates got to develop their business ideas, analyse their target markets and come up with a viable funding strategy. The final day culminated with the participants pitching their business propositions to an experienced panel of business experts, reminiscent of Dragons' Den.
William Lilley, Partnership Director of South West Academic Science Network, said:
"Coming up with a business idea you are passionate about is key; however, that same passion can sometimes prevent you from seeing the bigger picture. This programme offers healthcare entrepreneurs a sounding board to stress test their ideas and think about every aspect of what's needed to launch a successful business."
Just some of the ideas presented to the panel this year included: a website linking customers looking for care at home with providers; a range of touch-based textile sensors for use in healthcare applications; a workplace engagement programme that encourages healthy living; solutions for insomnia and other sleep-related problems based on behavioral sleep medicine; and an app to encourage emotional wellbeing in young people.
The event comes as the Chancellor of the Exchequer, Philip Hammond confirmed at the 2018 Autumn Budget that the government will increase funding for the NHS by £20.5bn over the next five years, with £2bn going towards new mental health crisis services.
Fin Williams, founder of CYP-AccEPT, commented:
"These four days with the Health Innovation Programme have helped me to move our idea from an idea to a start-up. The opportunity to explore and interrogate the market opportunity and business model, with expert support from the organisers, means that we are now in a position to take our start up to the next funding stages and support young people with access to emotional wellbeing support, sooner"
Simon Bond, Innovation Director at SETsquared, added:
"I'm delighted that the programme continues to attract such a varied and interesting range of business propositions. I hope the entrepreneurs that took part this year found it to be of real value. I look forward to seeing how their businesses develop."
Click here for more details about the programme
Mailing List sign-up
Get all the fresh insights first! Stay up-to-date with all the
latest investment news, blogs and all things SETsquared.
Sign-up
Close