The future of AI and machine learning in healthcare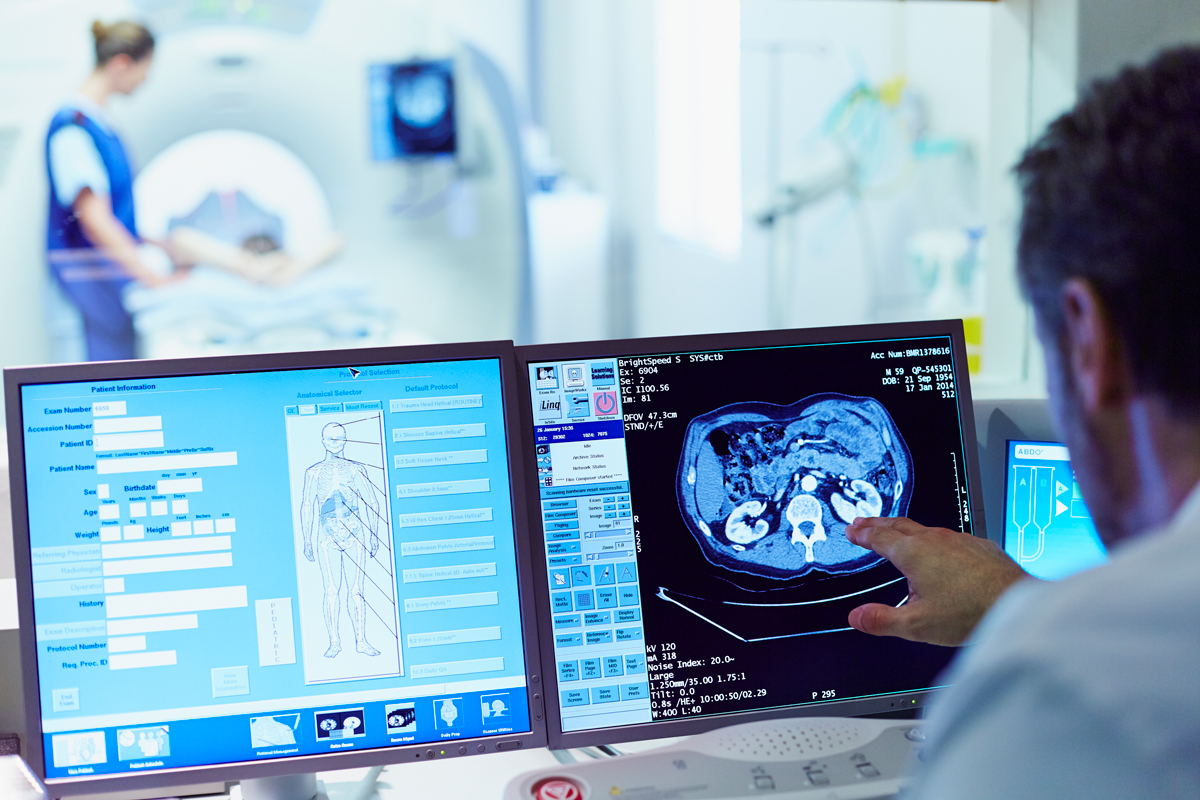 Right now, the UK is only scratching the surface of what artificial intelligence (AI) and machine learning can do for healthcare. It offers huge potential and in recent months, the level of awareness and rate of adoption has surged forward. This is being encouraged by public investment of £250m and the establishment of an AI Lab, which will bring together government, healthcare providers, academics and technology companies to accelerate the safe adoption of AI.
COVID-19 set-off a chain reaction of digital transformation with AI and machine learning applications such as remote consultations and patient monitoring being urgently needed.
"There's never been a shortage of potential for AI in healthcare, but the translation and adoption of AI in the UK has been slow," said Pahini Pandya, CEO and Co-founder of Panakeia Technologies, who is working on an AI-based platform for cancer diagnosis. "But the impact of COVID accelerated the establishment of rapid adoption processes and programs, creating a clearer route of entry for a lot of solutions that addressed urgent needs. Innovators have been able to navigate channels in a much faster and defined manner and been able to present evidence to the right people to ensure that AI can be successfully and safely adopted."
Professor Ian Craddock, Institutional Lead for Digital Health at the University of Bristol, predicts a continued growth in adoption and sophistication of AI remote monitoring:
"The cost of long-term health conditions dominates NHS spend. Conditions like dementia, diabetes and cardiovascular disease often don't get better and require long-term support. Patients can live for, let's say 20 years with a chronic health condition and the way the NHS deals with those individuals is to assess them periodically which doesn't account for the patient's condition between check-ups."
"Historically the NHS has struggled with remote consultations and patient monitoring but during the pandemic, those applications had to be procured and established very quickly. It's likely that the NHS service delivery will now be permanently changed as a result of COVID and indeed it could be expensive to reverse it. So, I think we'll see a growth of the applications that came to fruition during the pandemic being enhanced and further applied to the delivery of care for patients with long-term conditions."
"For example, the deterioration of a dementia patient's cognitive function over time, how do we represent that? If we monitored and collected data every week for 12 months and used AI and machine learning to evaluate multiple streams of data, would a clinician then be able to spot trends leading to treatment that would enhance the patient's outcomes?"
Pahini Pandya is optimistic and sees the arrival of a new frontier for the adoption and application of AI over the next few years:
"I think it's very encouraging to see more forward-thinking by NHSX, Innovate UK and others awarding AI funding. They're planning for how AI can be applied after COVID when the healthcare sector begins its recovery. There's increasing traction for companies offering solid AI innovations tackling aspects of diagnostics such as early detection via breast cancer screening, informing treatment of diseases such as acute brain strokes, triaging GP referrals, and the digitisation of certain aspects of healthcare such as radiology and pathology."
"I'd like to see more AI applications for the early detection and diagnosis of diseases. As a cancer researcher who has spent a decade understanding the disease, I'm very conscious that the only way we'll be able to have a healthcare system that's effective is when we shift our mindsets towards preventative medicine. At that point, we move towards maintaining health – rather than treating diseases."
"Early detection and diagnosis with the help of AI can be achieved, and it'll relieve a lot of pressure on the healthcare system and improve patient outcomes. After that, we can focus on trying to make people much healthier, so we reduce the burden on the NHS which will then have the ability to better focus on providing the best possible care," added Pahini Pandya.
However, much needs to be done to ensure the smooth adoption of AI in healthcare and there are many obstacles ahead.
"One of the biggest challenges facing the mass adoption of AI involves people – healthcare professionals needing to be trained on how to use the new tools," said Professor Ian Craddock. "There's a regulatory obstacle that needs to be addressed, as in some cases approval of new technologies can take years and that is a huge issue for companies because they're burning cash before they have any sales. Finally, data governance is a big problem; innovators and researchers need access to the data to train the models."
Pahini Pandya added: "Access to data is a big issue and AI can need a lot of data. I think standardisation of data and ensuring better access is crucial. There are some good initiatives in the UK where AI centres of excellence have been created to improve access to data and establish standardised data sets that can be used to either build or validate new technologies. Historically given the complexities of data access and work required for data cleaning and preparation, agreements have gone to companies with lots of resources. The structure needs to still be a competitive process that allows the NHS to access the best innovations offering cost savings, and the door needs to be more open to those new to the industry.
"Ethics surrounding the use of AI and AI itself is another big challenge. There are challenges around biases in AI, the inherent 'black box' nature of AI and transparency about how the machine makes a decision. Also, where does the responsibility lie when AI works or doesn't work – is it the AI provider's fault or the AI user? If the AI does fail, it needs to be quickly identified so other measures can be put in place, because depending on the application –lives could be at risk.
"I think we're going to see more challenges around regulatory approvals, particularly in this political climate. From a start-up point of view, historically the NHS is not the fastest healthcare provider for widespread adoption of innovations but is one of the best places to launch innovations. So, what can we do to ensure there are clear regulatory and reimbursement pathways to create a starting market in the NHS for many new innovations?"
AI and machine learning have huge potential to save lives and increase the efficiency of the NHS and wider healthcare system. There are exciting developments on the horizon and the impetus is there to start introducing AI and machine learning applications on a larger scale. Public funding bodies and private investors have recognised the opportunity and more funding is available to bring AI-based applications to market.
SETsquared supports innovative healthcare companies to bid for R&D funding and establish collaborations with academic experts across our six university partners – Bath, Bristol, Cardiff, Exeter, Southampton and Surrey.
Find out how the Scale-Up Programme could support your business
Mailing List sign-up
Get all the fresh insights first! Stay up-to-date with all the
latest investment news, blogs and all things SETsquared.
Sign-up
Close