TRUEinvivo secures £430k investment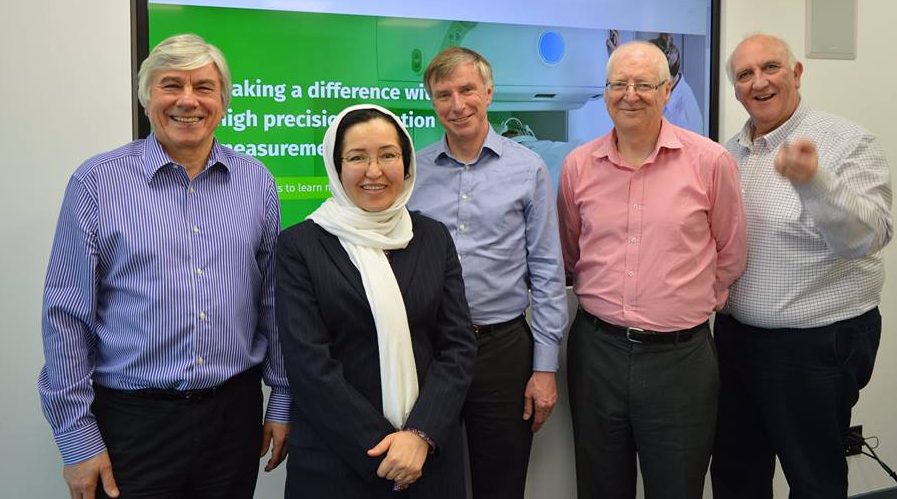 Surrey SETsquared member Trueinvivo has announced investment success by closing a £430k second seed funding round. Investors include individual angels from the Nexus Investment Ventures Ltd network and from the SyndicateRoom platform members.
The investment will enable the company to develop a pre-production reader product and achieve regulatory approval for its radiation detectors and medical quality management system ahead of a scale-up round in the autumn.
TRUEinvivo's CTO, Dr. Shakardokht Jafari discovered the excellent properties of glass bead detectors for measuring radiation. This incredible breakthrough led to the development of Trueinvivo DOSEmapper thermoluminescent detectors, a non-invasive device that is inserted into the patient through a natural orifice and helps improve the accuracy ofradiation therapy and reduce the damaging side effects of the treatment. The detectors have a variety of potential uses including in healthcare, nuclear areas, industrial applications, animal health, aerospace, blood banks and food irradiation.
Dr Shakardokht Jafari, who notably won Innovate UK's Women in Innovation Awards 2016, has a firm belief that research and innovation should be available to everyone in the world, not just to those in advanced nations. TRUEinvivo's goal is to make their research available worldwide and to make a positive impact in people's lives.
Dr Shakardokht Jafari comments:
"I was lucky enough to take part in the SETsquared Researcher to Innovator programme and the follow up ICURe Innovation-to-Commercialisation programme. I had never thought about being an entrepreneur until then but with the aid of others I could see how I could combine my passion to help the world with developing a sustainable business."
"TRUEinvivo is now supported by business acceleration at SETsquared Surrey. The incredible support received from the mentors included revision of our investment pitch and the opportunity to pitch to members of the SETsquared investors network. This has subsequently resulted in successful investment raises for TRUEinvivo."
If you have an idea for a tech-based product or service, or you are a founder of an early-stage technology venture we recommend our fully funded two-day interactive Digital Entrepreneur's Programme. It focuses on the essential elements of starting a business such as getting to a problem/solution fit, identifying the market opportunity and mapping out your customers.
Apply now for Digital Entrepreneur's Programme 7 & 8 November, Engine Shed.
Dr Jafari was featured in our Top 50 in 15 campaign read her profile here.
Mailing List sign-up
Get all the fresh insights first! Stay up-to-date with all the
latest investment news, blogs and all things SETsquared.
Sign-up
Close