University ventures shine at NextGen Invest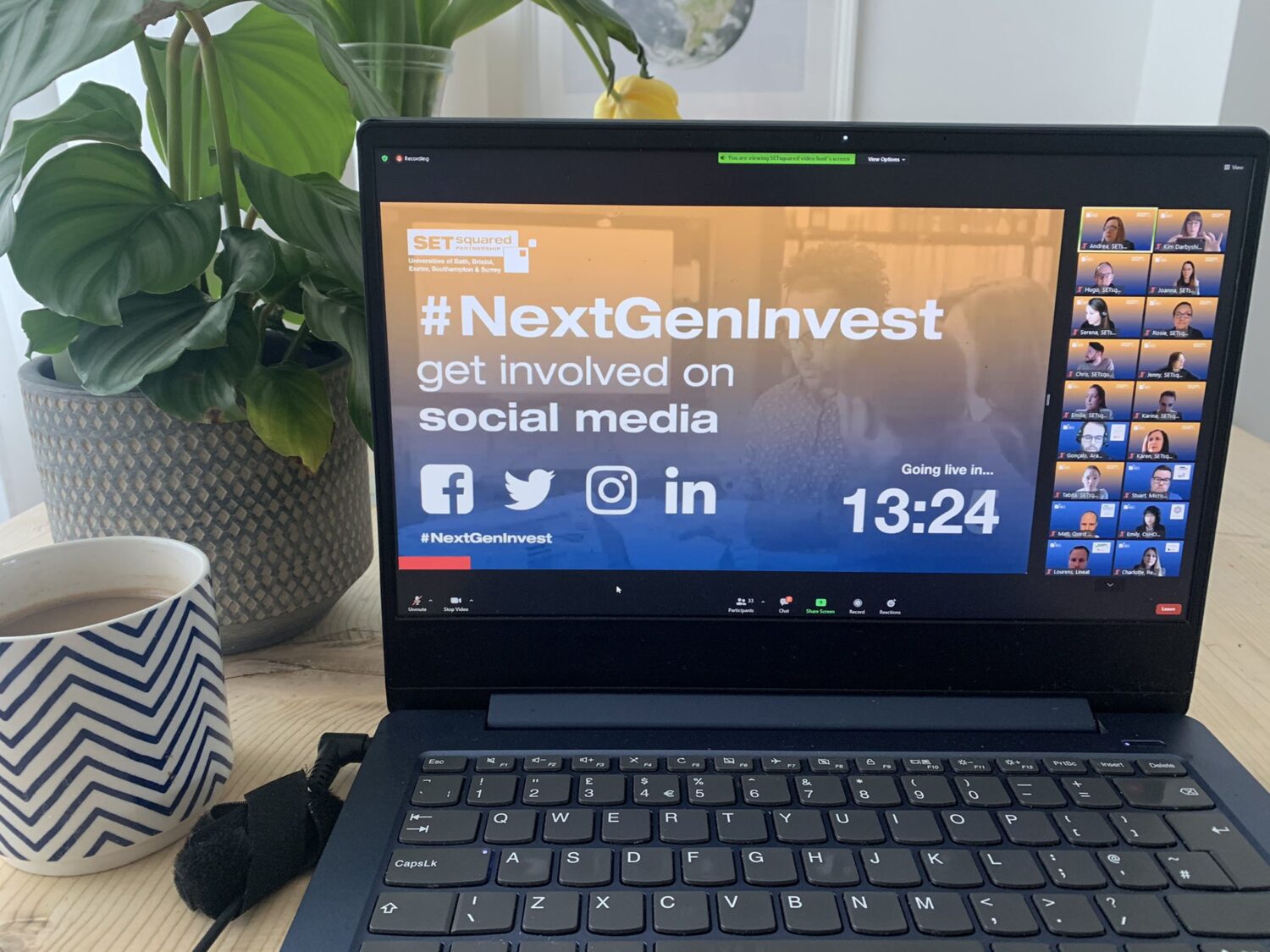 NextGen Invest, an investment showcase for graduates of our ICURe Innovation to Commercialisation of University Research programme which took place on 17 March, once again highlighted the quality of deep tech and knowledge intensive businesses emanating from UK universities.
Sixteen commercial ventures from across fourteen UK universities, took to the virtual stage to pitch to an audience of 130+ investors and experienced business mentors, seeking investment and expertise to help move them to the next level of growth.
The event comes hot on the heels of Beauhurst's recent 'Equity investment into UK spinouts' report which cites that 2020 saw a record 371 equity deals into UK spinouts and a near-record £1.35b total investment, concluding that 2021 will likely be a record year for spinout investment. Certainly, the quality of the ventures at NextGen Invest would seem to support this hypothesis.
From software for rapidly constructing and deploying digital twins for engineering to the next generation of heart valves, the ICURe programme enables the academic teams to test the market validity of their innovations with potential partners and customers across the globe.
Angel investor Sam Simpson who watched the online event said: "NextGen Invest was a fast-paced showcase with a wide range of investment prospects from early stage SEIS raises to £3m later stages. One thing in common across all pitches was the founding teams all seemed incredibly strong. I attended as both a member of Bristol Private Equity Club and as an angel investor in my own right and have found several opportunities that I wish to pursue with both of these hats on".
Emily Kwong, founder of OxHOME, one of the pitching ventures said: "Taking part in NextGen Invest has been a fantastic experience. Not only was it a slickly organised and well-run event but I've already received contact and follow-ups from potential investors which was ultimately why I was there. My venture OxHOME has developed wearable sensor technology in the form of a mouthguard that can measure the performance and fatigue of an athlete without the need of a sports laboratory – which came out of my post-doc research at the University of Oxford. Getting investors interested and making our first sales are our natural next steps."
See the full list of companies that pitched at the event
Interested in early-stage ventures? Register for our next showcase – GradInvest taking place on 26 May
Mailing List sign-up
Get all the fresh insights first! Stay up-to-date with all the
latest investment news, blogs and all things SETsquared.
Sign-up
Close