You can't build a business on 'how' and 'what' – it's always the 'why'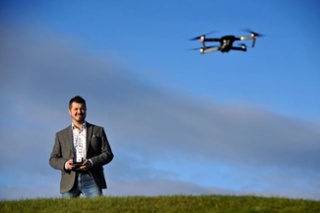 Over the years I've spent a considerable amount of time and money attending business and marketing training courses – some of them have been valuable and some frankly haven't been useful at all. But what's clear is that none have delivered the huge amount of value that I got from SETsquared's Entrepreneur's Programme.
My business is Superfly Guys. We offer a UAV (unmanned autonomous vehicle) service, which surveys the built environment using thermal imaging. There are many applications for this including assessing the thermal efficiency of new build housing estates, surveying solar panels for faults and breakages and flat roof inspections 
I attended SETsquared's two-day Entrepreneur's Programme in Glasgow in October 2017. It was fantastic to meet such a huge range of tech entrepreneurs but since the programme is sponsored by the UK Space Agency – all the entrepreneurs had an idea or business connected to satellite-derived data, space tech, 5G, radar, earth observation and tracking and satellite operations.
Apply now for SETsquared's fully-funded two-day Entrepreneur's Programme
I was fairly unique in my cohort in that I'm already running an established, revenue-generating business. But I would say that this programme is equally valuable for those with an idea for a start-up as well as those with a more established business. After all, every business experiences challenges and it's incredibly useful to take time out from the day-to-day trivialities of running a business to re-assess things.
One of the main principles of the programme is to understand the 'why' which underpins your business. Reflecting on the key principles on which your business is based, what problem/market need you are addressing and understanding the passion and drive which initially led you to start the business in the first place. This is an essential foundation for any business – it leads you to your target customers, the size of the addressable market and the best route to market. I've run ventures in the past – that have purely been based on 'what' I've been offering and 'how' I would deliver it and it's not a solid and sustainable way to start a business.
The mentoring I received on this programme was excellent. I was lucky enough to work with Vincenzo Roberti, a highly experienced, serial entrepreneur. He shared his incredibly inspiring story of having floated and successfully exited from several businesses.
Overall, I was very impressed with SETsquared's Entrepreneur's Programme and would like to thank the UK Space Agency for funding it, so that entrepreneurs like myself can access this support for free. Being an entrepreneur can sometimes be a lonely place to be and this is a fantastic opportunity to meet and learn from like-minded, highly experienced business mentors and entrepreneurs.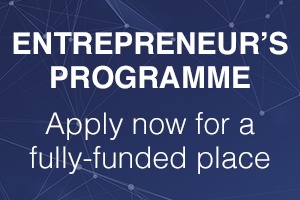 Mailing List sign-up
Get all the fresh insights first! Stay up-to-date with all the
latest investment news, blogs and all things SETsquared.
Sign-up
Close