A business model is something that evolves and occasionally changes completely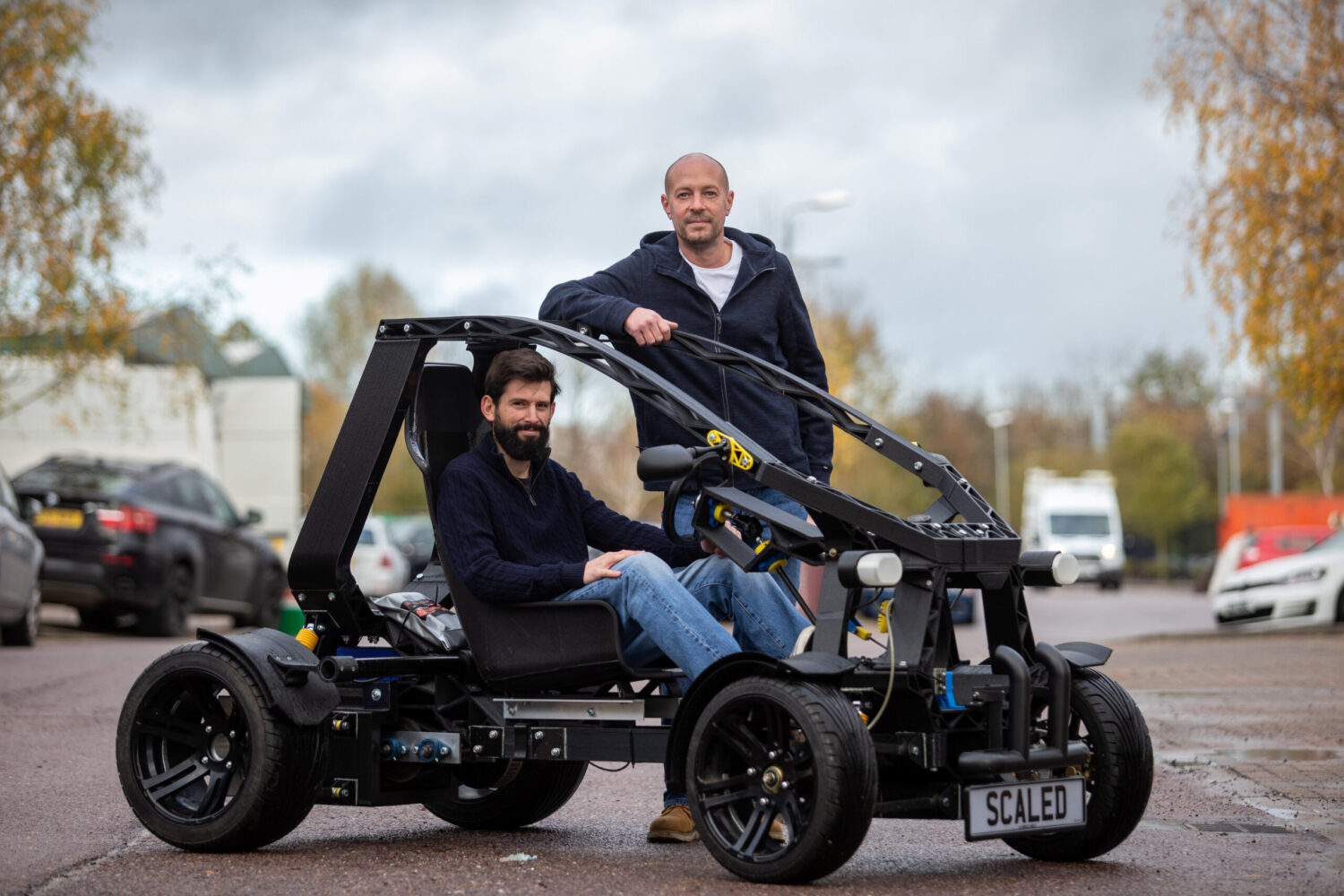 David Speight, Managing Director of Scaled Ltd, highlights his main takeaways from SETsquared's online Innovation Workout.
Scaled Ltd provides large scale 3D printing and engineering services to enable designers, engineers and manufacturers to think big, accelerate innovation and lower cost. We were established in 2015 and are based on the Rushy Platt Industrial Estate in Swindon.
During lockdown we created Europe's first 3D printed electric vehicle and got it ready for trials as a way to inspire others about the potential applications of using large scale 3D printing technology.
What were your main takeaways from the Innovation Workout?
The Innovation Workout was packed with information and was a great space to hear what others were doing as part of their business journey. One main takeaway for Scaled was that a business model is something that evolves and occasionally changes completely. The Workout also demonstrated that when making changes, it's important to test the assumptions underlying the business model before committing to it.
The framework of the business model canvas is useful because it captures multiple areas of a business and how they interact. This is a helpful prompt when thinking of innovative ways to stand out against competitors.
Have you seen any positive changes in your business since the Innovation Workout?
It's early days, but the canvas did help our thinking as we planned the company strategy for the rest of 2021. In particular, our strategy originally had a focus on one specific sector which we realised had not been proven out yet. Our strategy changed from one that was fully committed to this sector, to one that was committed to proving, one way or the other, whether our value proposition really worked within this group of customers. I think that's really valuable for us and a great learning point for many businesses that think they have their model, and it can't change.
Would you recommend the Innovation Workout?
The Innovation Workout is valuable because it takes you through some key steps to think more concisely and in depth about your plans. First, it helps you to become aware of your current plans and whether they are clear or confused. Secondly, it looks at your business model from different viewpoints and helps you come up with alternatives. It helps you understand how robust your business model is and what further information you need to prove a particular business model's long-term value.
The next Innovation Workout is taking place on 13 & 14 June.
Find out more and register your place

The Swindon & Wiltshire Digital Business Acceleration Hub and the SME Competitiveness programme are both part-funded by the European Regional Development Fund.
Mailing List sign-up
Get all the fresh insights first! Stay up-to-date with all the
latest investment news, blogs and all things SETsquared.
Sign-up
Close