Day 2: How to win VCs and influence them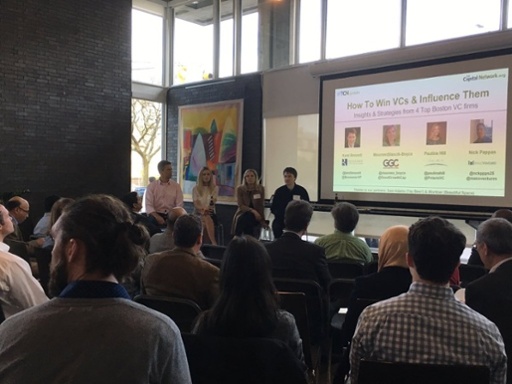 Day 2 started at around 04:00am for me with Jetlag still working through my system.  After a few hours working with the team in England, I set off for the Cambridge Innovation Centre for the second day of kTeams.
A full program of meetings today was concluded with a panel discussion on "How To Win VCs & Influence Them: Insights & Strategies from 4 Top VC firms". The 4 Boston-based VCs shared their insights into the Capital raising process from a VC perspective.
It was fascinating and included tips such as:
Get an introduction from an entrepreneur known to the VC
Don't ask for money on the first meeting
Research VCs carefully and find those interested in your sector, but without investments in your direct competitors
If the answer is no, ask why and then come back a year if the problem is fixed
Avoid advisors who want a slice of the fundraising
A well spent evening, and the beer and pizza was welcome too.
More tomorrow.

Mailing List sign-up
Get all the fresh insights first! Stay up-to-date with all the
latest investment news, blogs and all things SETsquared.
Sign-up
Close