Heading North East for Space Tech Success

SETsquared's successful Entrepreneur's Programme for entrepreneurs using satellite data and space technology is heading north to NETPark North East Technology Park, Durham for the first time this June. SETsquared Innovation Director Simon Bond explains why.
Last year the government set out their Prosperity from Space strategy to build the vision of enhanced growth in the UK Space sector over the next decade. The strategy aims to double the value of space to wider industrial activities from £250 billion to £500 billion, generate an extra £5 billion in exports and attract £3 billion of inward investment.
Too few people are aware of the success and significance of the UK space sector or its vast potential for future growth. Some surprising facts include:
Space sector productivity is nearly three times the national average, with a skilled workforce creating £140,000 of value per person
Year-on-year growth is five times greater than the wider economy since 1999
£415m has been invested by industry in research and development in 2014-15 alone
36.4% of turnover is generated by exports
The space sector has tripled in value since 2000
Apply now for the Durham Satellite Data & Space Tech Entrepreneur's Programme on 6 & 7 June.
The North East plays a vital role in this thriving UK space sector. Claire Barcham, commercial space director with the UK Space Agency, the Government agency responsible for the UK's civil space programme, was one of several speakers at a conference last month, which was designed to help businesses capitalise on the growing, multi-million pound space and satellite sector. She confirmed that The North East region contributes an incredible £75 million to the total UK space sector income.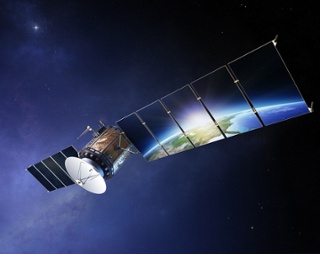 Given the size of the opportunity and The North East's reputation for space-tech success, taking SETsquared's Entrepreneur's Programme North to Durham is a no-brainer. The Programme, supported by the UK Space Agency, is the ideal launch pad for entrepreneurs just starting out on their business journey. It focuses on the essential elements of starting a business such as getting to problem/solution fit, identifying the market opportunity and mapping out how you will secure those critical early customers.
At the end of the two-day session, participants will have the opportunity to pitch their business ideas to a judging panel of investors and expert mentors. The top three pitches as judged at the end of the session will receive seven-week intern support from Durham University students, and 3 hours of professional business support services from each of Bonaccord Legal Services, Harlands Accountants and specialist space and satellite applications organisation Concision. It's a fantastic opportunity for any fledgling business looking to boost their business to the next level.
Watch the video here to hear how previous participants found the two-day programme and the kinds of businesses that they are developing. Or why not read about how one former company Beinn Bikes has got on since taking part.
Apply now for the Durham Satellite Data & Space Tech Entrepreneur's Programme on 6 & 7 June.
Mailing List sign-up
Get all the fresh insights first! Stay up-to-date with all the
latest investment news, blogs and all things SETsquared.
Sign-up
Close