Is the UK ready for electric cars?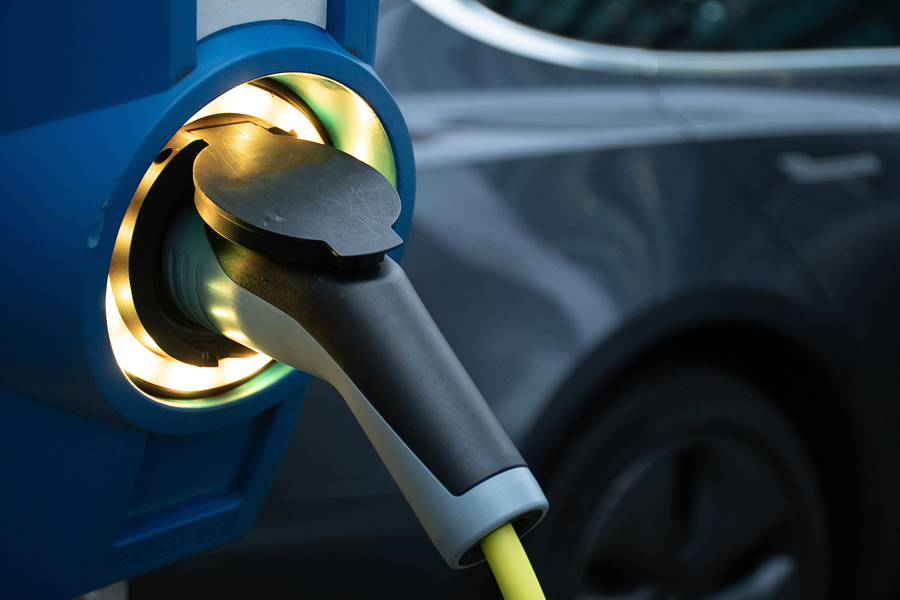 For over 25 years, Amanda Stretton has combined her own automotive passion with being one of the UK's leading female motorsport, classic car and automotive TV broadcasters, and has built a reputation for her knowledge and understanding of the international car industry, developing technologies, government policy and consumer motoring.
The Government's announcement of a ban on petrol and diesel car sales from 2040 has thrown the debate on electric vehicles (EVs) into sharper focus. Environmental experts have challenged the deadline leading the Prime Minister to propose new plans to bring the change forward to 2035. But the successful transition from internal combustion to EV relies on the UK overcoming a number of challenges.
Having been at the heart of the international car industry throughout my career, here's my view on the road ahead for EVs.
Over the next few years, we can expect the number of EVs offered by car manufacturers to go into overdrive. The motor industry's biggest brands have been investing millions into the design and development of electric cars. But how prepared is the UK for the EV switch?
Accelerating the fate of petrol and diesel does require the UK to be prepared with an EV charging infrastructure to support widespread use. But industry commentators say slow progress is being made; at present there are only 30,000 public charging points across 11,000 locations and the highest density of them is in London. And our research shows that since the ban on petrol and diesel car sales announcement, an estimated £8.2 billion has been invested by businesses on EV adoption, with this figure set to rise to over £12 billion over the next couple of years. The appetite is clearly there. This presents widespread opportunities for energy companies on installing and supplying EV charging points and furthermore smart energy systems.
The availability of widespread charging points is the automotive industry's most immediate challenge. Motorists expect EVs to be capable of broadly the same range and performance as their existing vehicle and 'range anxiety' is a key concern. As things stand, 73% of users are being put off EVs because of the perceived lack of charging points. However, new data suggests that the actual time an average EV spends charging at home is 60%, at work 30% and out and about only 10%, but the concerns about charging while on a journey still accounts for more than three quarters of buyers' time and headspace.
In addition, around half of households in Great Britain do not have off-road parking. This presents a very practical issue with regard to charging an EV at home. Furthermore, rural areas are currently under-served by rapid charging points. Much work needs to be done in less commercially viable areas to develop a more comprehensive charging infrastructure.
Alongside charge points at the point of destination (shopping centres, leisure centres, supermarkets and place of work), this could be solved by the forecourt option. We are all used to the concept of filling up at a petrol station, why should charging an EV car be any different? This requires the ability to power up EVs fast and the need for this technology has created much industry opportunity. There are now several companies investing in 'flash battery' technology that would allow an EV to run for a long distance from a five-minute charge.
The supply of EV cars reaching the market is not an issue but the demand for them falls way behind; there is only around 100,000 EVs on the road in the UK. Motorists consider the risks of buying an EV too high – a leap into the unknown. This is compounded by a lack of understanding and knowledge about the EV industry, and it is often portrayed as being futuristic as opposed to present day. This is reflected in the design of the EV cars themselves and this is unhelpful; it is easier for motorists to imagine themselves driving a current model or familiar shaped vehicle with an EV drivetrain. It is vital that car manufacturers understand this and additionally help by advertising the benefits of EVs and start educating buyers according to their driving habits.
However, it is important to look at the bigger picture and that involves understanding the full energy ecosystem in the smart homes and cities of our future – where a single energy solution fits our lifestyle. This vision for the future is cleaner and greener complete with zero-emission cars in smart cities where buildings, homes and vehicles are in sync. And, the start of this vision is just around the corner. Within the next 5-10 years, it is expected that the home energy and EV transport segments will converge, and energy will evolve further to be openly traded in peer-to-peer markets. In our smart homes, we could see solar PV incorporated into either the building materials or panels on rooftops, compostable waste converted into electricity and heat by way of an anaerobic digester, and most importantly the widespread use of domestic battery storage systems.
There is no crystal ball and it is difficult to predict exactly what the future will be, but I do believe that advances in both car and home energy technologies are coming together. At that point, the issue of EV charging points at home and away will become less of a concern. Then even the less technologically engaged and sceptical motorists will see, share the vision and understand the benefits of driving EVs. The journey to reach this final destination is one full of challenges but also opportunities for those ready to go the distance.
If you're currently scaling your business and are looking for support to raise investment for your R&D – our Scale-Up Programme could hold the key to unlocking your next phase of growth.
Find out more about the Scale-up Programme
Mailing List sign-up
Get all the fresh insights first! Stay up-to-date with all the
latest investment news, blogs and all things SETsquared.
Sign-up
Close