Radii Devices wins funding to undertake milestone clinical trials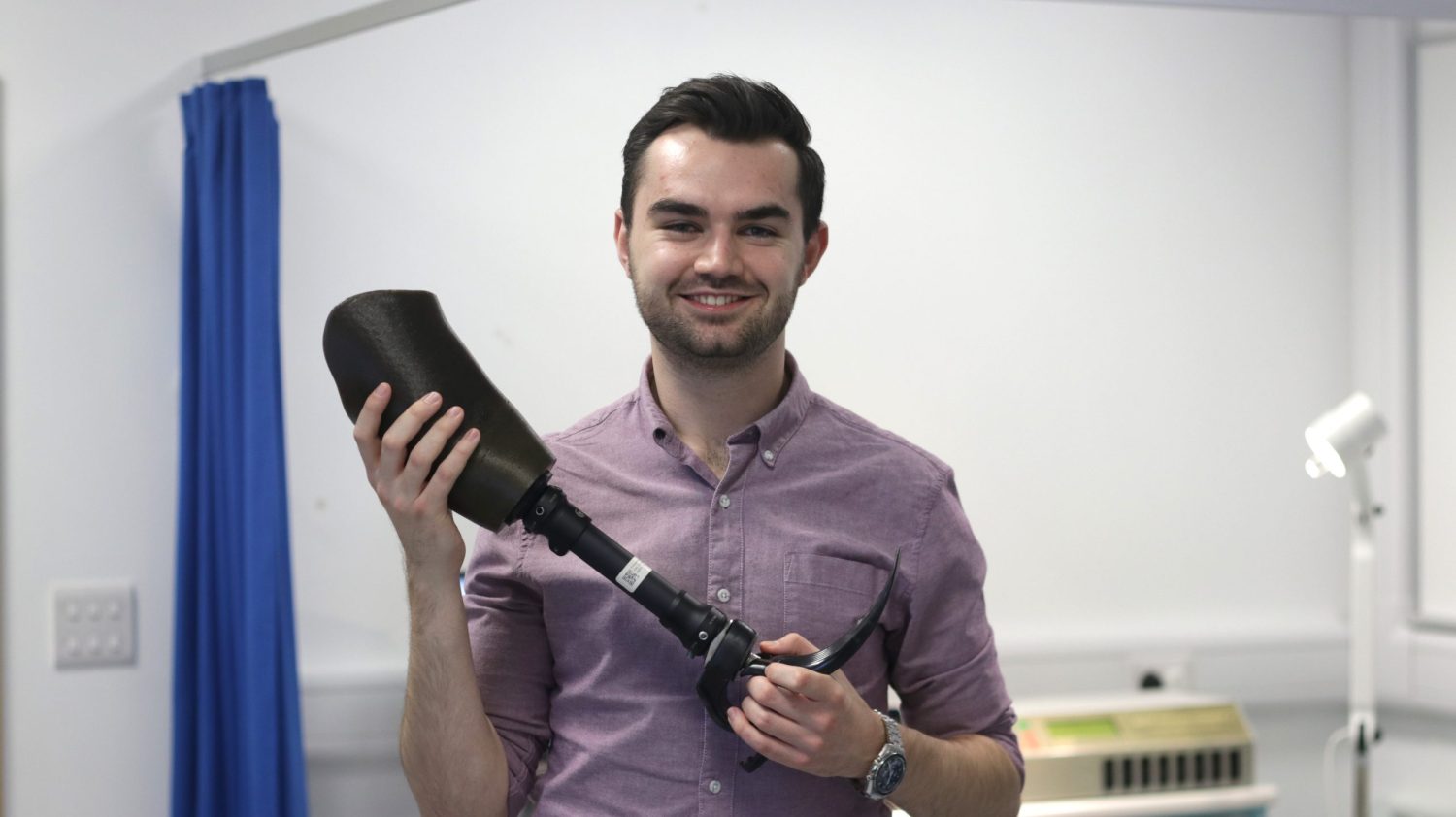 Scale-Up member Radii Devices, in collaboration with the University of Southampton, has successfully secured a £494k grant from Innovate UK's Biomedical Catalyst fund. The grant is set to fund a multi-centre clinical trial of Radii's software in several clinics across the UK.
Radii Devices develop innovative technology to improve the fit of medical devices that connect with the skin such as prosthetics, orthotics, and wheelchairs. The technology pulls together evidence based on clinical practice and engineering data using artificial intelligence and wraps it into software which aims to support the clinician in device design for the best patient outcome.
The upcoming clinical trial will evaluate how well the software works and compare its performance with conventional methods of prosthetic limb fitting, through both quantifiable measures and qualitative experience. The Scale-Up Programme team provided professional bid writing support to craft the bid plus interview preparation.
The grant provides match funding for Radii's recent equity investment raise which came from Orthopaedic Research UK and angel investors.
Joshua Steer, founder of Radii Devices said: "We are delighted to receive this funding to support the development and trial of our software to support prosthetic limb fitting. Since the earliest stages of development during our PhD research we've always had a clinical trial as a key goal, and we're delighted that it will now be tested in multiple clinics across the UK.
SETsquared and the Scale-Up Programme have been key partners in getting to this stage, from reviewing our earliest ideas during spin-out, all the way up to giving invaluable support in winning the Innovate UK funding."
The University of Southampton will lead the clinical trial itself, providing experts from engineering and health sciences in data-driven prosthetic design, validation of clinical technologies, qualitative research, healthcare innovation, and clinical trial management.
This is led through the People Powered Prosthetics (P3) research group at Southampton, which is committed to using research to improve the lives, limbs and rehabilitation of anyone affected by limb loss.
Dr Alex Dickinson, Associate Professor in Mechanical Engineering said "It's exciting to see this research start moving from concept into the clinic. The P3 team firmly believes that prosthetics technology developments should be led by users, instead of being pushed by engineers. This project team is unique in bringing together experts from many disciplines to make sure we meet the users' needs".
With its technology strongly rooted at the University of Southampton, the team at Radii has benefitted from support both from the University and SETsquared. From working with the student enterprise team and pitching at SETsquared's GradInvest, to becoming a SETsquared Bristol member, and attending the Health Innovation Programme, the business is now a rising star of the Scale-Up programme.
Find out more about Radii Devices in our recent case study
Mailing List sign-up
Get all the fresh insights first! Stay up-to-date with all the
latest investment news, blogs and all things SETsquared.
Sign-up
Close