SETsquared 2020 Invest is all set to go live with cutting-edge tech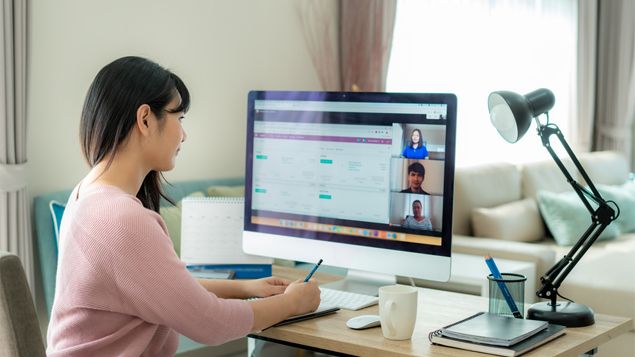 SETsquared Investment Manager, Rosie Bennett, gives us her insight into SETsquared's flagship investment showcase, as well as highlighting three of the companies who will be pitching this year.
There's no doubt that 2020 has been a difficult, and very different, year for most of us, with businesses having to adjust to the current climate in ways none of us could have imagined. Which makes it all the more impressive that we still have such an amazing line up of companies taking part in our annual investment showcase –SETsquared 2020 INVEST– which is going online for the first time on 2 December.
For me, it's a testament to the fact that the showcase is, as ever, the jewel in SETsquared's crown – attracting hundreds of investors, seasoned entrepreneurs and VCs to see this year's 'best-in-class' companies from across the partnership. And it promises to be a great event; what SETsquared does really well is to support these early-stage growth companies become investment-ready; whether that's through honing business plans, crystallising strategies, or polishing pitch decks. The end result culminates in the December showcase, and the numbers speak for themselves – previous companies who have taken part have raised over £100m to date.
Despite the challenges this year, we still saw 46 companies applying to be in with a chance to pitch in December. All of the entrants took part in a rigorous online selection process and 21 companies from across a wide range of industries were chosen to take part in the final online showcase – you can read more about them here. From data to Medtech to Agritech, this year has it all.
To give a sneak preview here's a little more about three of the fantastic companies who will be pitching for investment this year.

Ooooby is a regional food supply chain platform that facilitates sales and logistics from small scale producers to businesses and households. It specialises in delivering local and organic food; it's like a farmers market in a box. Ooooby's mission is to put local sustainable farmers back at the heart of the food system we all depend on, and never has that been more at the forefront of everyone's mind than this year with COVID-19. The pandemic brought a significant increase in the scale and immediacy of demand, with sales growing by more than 340% in the first half of 2020. The company was founded in 2010 with operations in New Zealand, Australia as well as the UK.

RoleMapper is a platform to design and manage inclusive jobs that unlock talent and diversity. The benefits of the platform include better retention and progression of top talent, an increase in diversity of 125%, increased employee engagement and 50% reduction in time savings, to name just a few. It does this by combining algorithms that design work flexibility with natural language processing to aide copywriting, a gender de-coder to eliminate bias in language, and inclusion-flags to ensure all jobs are created inclusively and flexibly.

In collaboration with three UK leading Universities (Brunel, Lancaster, and Surrey) over the last two years, Vidiia has developed the Virus Hunter 6 (VH6) – a low cost and innovative virus testing platform with in built Artificial Intelligence and machine learning to continually improve accuracy, speed and time to results. Through re-engineering the current laboratory testing process and working with leading scientists and industry experts, Vidiia has managed to create an extremely cost-effective testing device and testing kit. VH6 uses its own end-to-end app and artificial intelligence that can be used at source by businesses, organisations, and event organisers – removing the need for samples to be sent to a laboratory – and it can successfully test up to six individual samples (COVID-19 or other viruses) simultaneously.
If you're an investor looking for high-quality deal-flow and curated new investment prospects like these, then register now to secure your place at SETsquared's 2020 Invest. The event takes place from 9.00 – 11.00 on 2 December, online.
Mailing List sign-up
Get all the fresh insights first! Stay up-to-date with all the
latest investment news, blogs and all things SETsquared.
Sign-up
Close