Taking on the mental health support challenge: How the Health Innovation Programme has helped two doctors re-write the book on wellness at work

Consultant in Emergency Medicine Rebecca Thorpe and her colleague Dan Magnus (Consultant in Paediatric Emergency Medicine) started the "You Got This" wellness project to support Emergency Department staff wellbeing.
"Emergency Departments in the UK are increasingly busy, and under pressure, and our ED in Bristol is no different. Staff work in a difficult environment, often dealing with clinical and emotionally challenging cases."
"In years gone by, the team would have had various protective mechanisms in place to help them deal with difficult or stressful situations. For example, having a regular team to work with, and shifts finishing at the same time so that it was easier to grab a drink after work and mentally unwind from the day (or night) with colleagues who had experienced the same. Today, doctors, nurses, and other team members all work different shift patterns so there is no single finish time after which everyone can gather and reflect together.  Junior doctors too are rotating jobs more frequently. Every four-six months they are moved on to their next placement, making it harder to maintain the kind of relationships you need to help you through the tough days. My colleague, Dan Magnus a fellow Emergency Medicine Consultant, and I realised that more could be done to support the wellness of the whole ED team."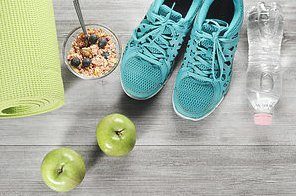 "That's not to say that the NHS doesn't provide wellness resources to their staff already, but in our experience, these services are often top-down and not accessible enough to those at the front line such as junior doctors and nurses. One of the frustrations reported with the current system is that in order to access the services available you have to log in via a work computer at the hospital. So if you find yourself at a low ebb at home after a difficult shift, you would have to wait until your next shift to access the wellness resources. It just didn't seem enough."
"Instead, Dan and I felt the wellness opportunities should be peer-led and accessible from anywhere, anytime. We wanted it to be a designated hub for wellness resources, including blogs, articles, and activities all in one place. Not long after, YOU GOT THIS Wellness Project was born."
"To start with, we created a website for our mutual Emergency Departments (Adults and Paediatrics) and began to upload resources that we thought would be useful, but we had no real vision as to where it might end up or what we should do next. Fortunately for us, we discovered SETsquared's Health Innovation Programme and eagerly took part in June 2018."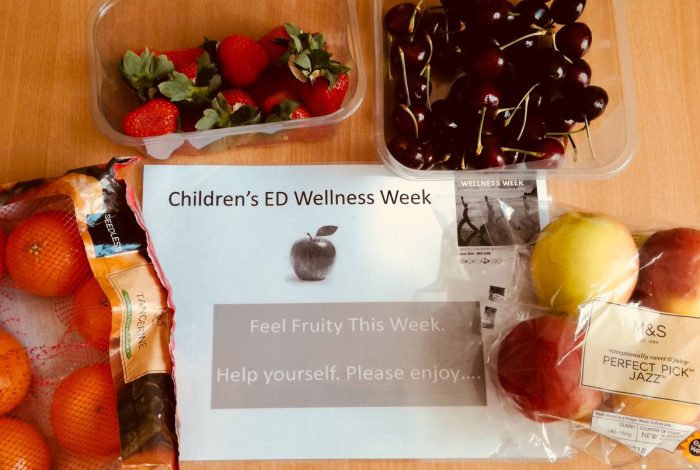 "The Programme marked a real turning point for us. It helped us to step back from everything and formulate what our business idea was by defining what it was that we really wanted to achieve. We found the advice and guidance really insightful and very much enjoyed the whole process. Since the Programme, we have been mentored by Kate Phillips at the West of England Academic Health Science Network (AHSN) who has offered us her invaluable advice about navigating funding strategies and dealing with IP requirements – all of which we had never even contemplated before."
"We have also gone on to speak about YOU GOT THIS at a number of national conferences and have been approached by a charity who are going to help us with funding. We have even been contacted by some 10-15 other hospital departments from around the world, including Canada and Australia, to implement a version of our site there. The big dream would be to make the site available to every Emergency Department in the country, but the reality of that might be a long way off given we're both balancing very busy day jobs at the same time! We're taking it one day at a time, but it's fantastic to see our idea come to life and make strides towards improving the wellbeing of fellow staff."
The next Health Innovation Programme is on 19, 20, 22, 23 & 26 September 2022.
Do you have an idea for a health-based product or service? Find out more about our Health Innovation Programme and how it could help you take your business to the next level.
Discover more and apply
Mailing List sign-up
Get all the fresh insights first! Stay up-to-date with all the
latest investment news, blogs and all things SETsquared.
Sign-up
Close