Graduate entrepreneurs step into the limelight and need your support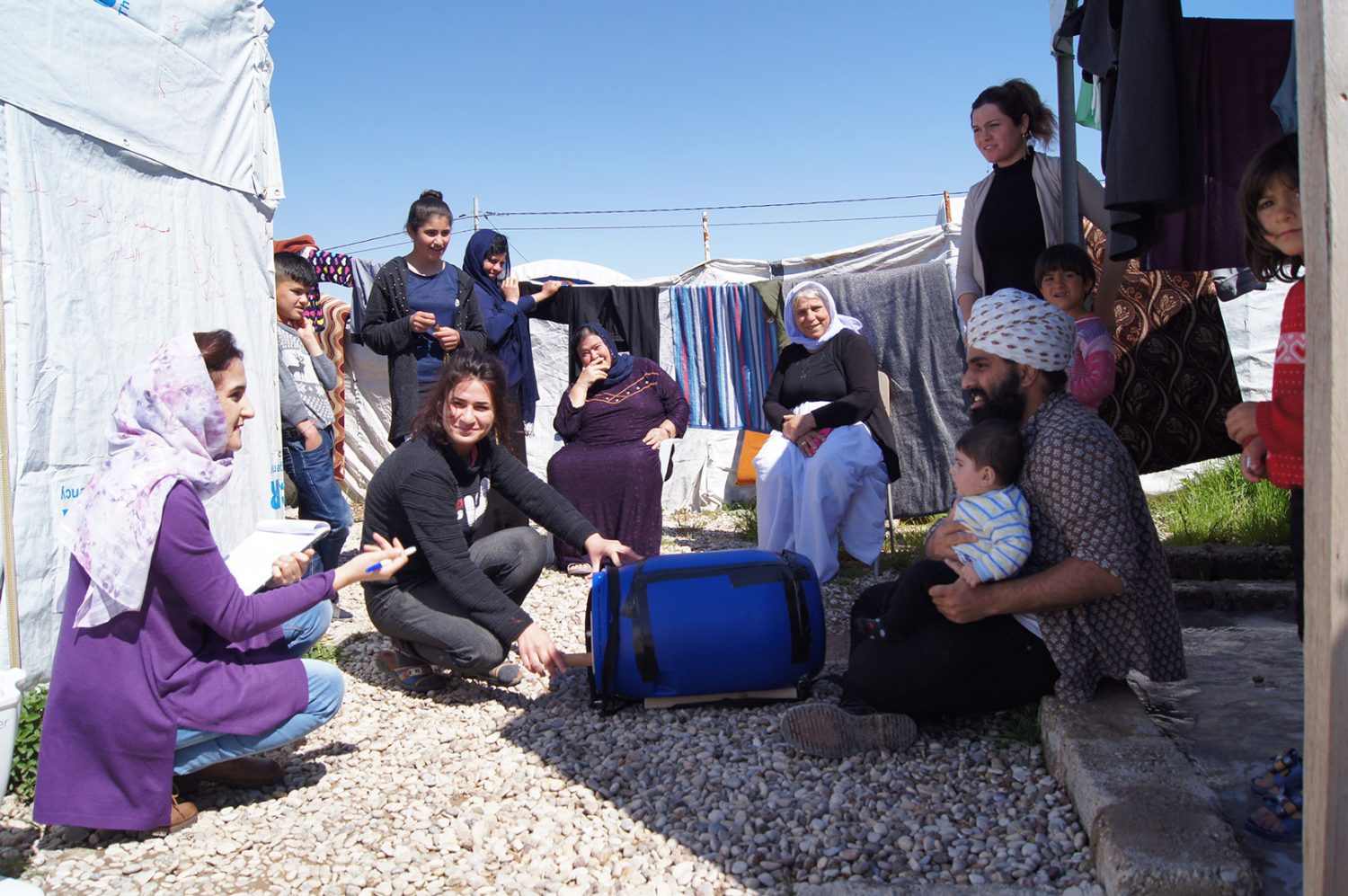 Image shows: The Washing Machine Project's prototype washing machine being trialled in a refuge camp in Iraq
The long-term success of start-ups is often down to the quality of support they receive in the early days. Access to vital seed investment, contacts, networks and training is mission critical to budding entrepreneurs.
We're therefore hugely excited by the return of GradInvest, the event which gives businesses formed by recent graduates a platform to raise investment and gain support, on 21 May.
This year, given the extraordinary circumstances that we currently find ourselves, we've re-engineered the event to now take place online to ensure that the businesses can still benefit from this valuable opportunity, whilst maintaining the safety of all involved.
This is the second year that we've run this event and the list of companies taking part, all of whom are recent graduates from the universities of Bath, Bristol, Exeter, Southampton and Surrey, once again makes for good reading. Companies have to apply to take part and then we run a competitive selection process in order to select the final line-up, ensuring that the start-ups that pitch on the day are able to demonstrate both a strong and viable business model and the potential for continued growth and development.
Some of the companies are seeking investments within the range of £25k – £250k, others aren't looking for monetary support, they're seeking an injection of expertise, contacts, sector knowledge and training to help boost them to the next level of growth.
To give you a flavour, here is a summary of just some of the companies taking part:
See the full list of companies taking part
It's been so encouraging to see the success that our first cohort of companies from last year's event have gone on to achieve. This has included significant investment and funding raises, in particular an £850k raise for The Biofactory and a £2m raise for ChargedUp as well as places on high-profile accelerator programmes, product launches and significant media coverage.
I have no doubt that this year's line-up of start-ups will soar to similar heights but it's vital that they get that early support needed to set them on the path to success and that's where you come in.
If you're an investor, experienced mentor or seeking high-quality candidates for your accelerator programme, this event will give you access to 17 promising propositions, so make sure you don't miss out.
Register for this event
Mailing List sign-up
Get all the fresh insights first! Stay up-to-date with all the
latest investment news, blogs and all things SETsquared.
Sign-up
Close